Full Time
Applications have closed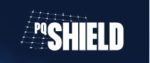 About the company
PQShield is a highly innovative deep tech start-up that specialises in post-quantum cryptography and cybersecurity. Our mission is to innovate and create solutions for the world's most imminent security challenge: quantum computers.
Here at PQShield, we understand our people are the most important factor in driving our success. Therefore,  our core value is to provide them with a work environment that promotes personal and professional growth. Hard work and loyalty are always met with acknowledgement, appreciation and reward.
Headquartered in Oxford, with additional teams across the UK and in the Netherlands, France, Belgium and the US, our quantum-secure cryptographic solutions work with companies' legacy systems to protect devices and sensitive data now and for years to come.
Our corporate social responsibility centres around making sure our products are used in a constructive and positive way – we would like to think that our products will contribute to the greater good rather than be just another money-making commodity.
About the role
We're looking for a Compliance Manager to help us take PQShield to the next level as we expand internationally.
You'll report to the VP Operations and work closely with the whole company, including the Leadership Team.  At around 50 people in total, we are a fast growing but small team, which means this role will be very hands-on, but at the same time you'll be owning and building the Compliance function, helping to develop the long-term strategy of the team and business.  You'll be the first dedicated member of the Legal & Compliance Team, however, we do work with consultants, partners and advisers around the world which provide support.
What you'll be doing
ISO certifications – we are ISO 9001 & 27001 certified.  You'll take the lead on the ongoing management of these certifications, carrying out internal audits, and ensuring ongoing compliance.
Managing export control – PQShield produces cryptography software and intangible hardware IP designs, which are controlled under dual use category 5.  You'll therefore be liaising with clients and prospects to understand their use cases, and applying for and managing the appropriate export licences, as well as managing our ongoing audits, reporting and compliance requirements.
Working closely with the VP Operations and wider team to develop our company policies, communicate them to the team, and provide training.
Providing advice and expertise to the whole team regarding all aspects of Compliance.
Other certifications – you'll be looking to understand and implement other certifications that would be beneficial to PQShield.
Managing the client screening process, ensuring the integrity of prospective clients that the Sales Team are looking to work with.
Data protection – you'll be our DPO and help us to comply with relevant regulations such as GDPR.
About you
We're not necessarily expecting you to have done everything before, but you should have a background in and be passionate about compliance.  You should have a lot of experience in at least one of the following, and be excited about learning the other (we will provide training):
Export control of dual use products from the UK, as well as experience with US EAR and ITAR.
Implementing and/or managing ISO 9001 & 27001.
In addition, the following points would make you a great fit for the role:
Experience working with the defence industry, and the associated security requirements and compliance frameworks.
Experience being a DPO at a UK business.
Experience working in a global business, in particular with a US focus.
You think practically and commercially and have prior experience building and gaining buy-in for policies and processes.
You have a natural ability to collaborate well with others across the organisation.
You have strong verbal and written communication skills and excellent attention to detail.
You are extremely organised, have great project management skills and the ability to prioritise effectively.
You have a good level of proficiency with Google Apps and/or Microsoft Office.
Finally, the following would be nice to have:
Experience working with cryptographic technology.
Experience working within a high growth technology company, developing software and hardware IP.
Experience with Atlassian tools (Jira and Confluence).
At PQShield, we support our colleagues with learning, training and practical experience in the qualifications and certifications that are needed; so even if you feel you don't tick all of the boxes, we still encourage you to apply.
What we can offer you
Competitive salary.
Share option scheme – long term incentive and ownership in the company.
Flexible & remote working, and a working from home budget.
Private health insurance for you and your family.
Pension scheme (5% employer contribution).
25 days annual leave (plus bank holidays and shutdowns in August and December).
50% gym membership discount.
The chance to work with a really nice, smart and friendly team, and to help solve an important and exciting problem.
PQShield is an Equal Employment Opportunity employer. We're passionate about talent and proud to foster an inclusive environment; all applicants will be considered regardless of their gender identity, ethnicity, sexual orientation, disability, and age.
Share this post via:
---