Commodity Manager, Interconnect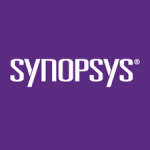 Job Overview
In this job, the commodity manager will be developing and managing the strategic sourcing of key commodities to meet the business needs of SDG including cost targets and cost reduction, lead time management, material availability for NPI and mass production, supply continuity and risk mitigation, supplier evaluation, selection and performance.
Responsibilities and Duties
Develop a commodity strategy and technology roadmap that aligns technology and business requirements with supplier capabilities.
Work closely with Engineering to influence design decisions to meet technical requirements and business objectives.
Interface with cross-functional teams to assess current and future sourcing requirements.
Develop commodity sourcing strategy including contract negotiations, cost targets, lead time and materials availability, supply risk evaluation and mitigation.
Negotiate global spend and cost reduction for key commodity items.
Continually identify and implement new opportunities for cost savings and avoidance.
Manage overall supplier relationships including supplier performance, capability development, cost and quality improvements.
Monitor current commodity market conditions to identify challenges and develop continuity plan.
Advise management on alternate global supply sources, component materials costs, commodity pricing trends, and supply/demand situations that could impact business.
Qualifications
BS or BA degree from an accredited 4-year college or university.
Minimum 7 years' experience in Supply Chain and/or Commodity Management.
Knowledge of interconnect (cables, connectors) commodities and hardware manufacturing operations.
Proven commodity management experience, project management skills, and capable to work with cross-functional teams.
Strong communication and negotiation skills.
Background working PDM tools (Arena or Agile) and ERP systems.
Must be detailed oriented, analytical, process savvy and adaptable to business needs.
Share this post via:
---