Commodity Manager Capital Equipment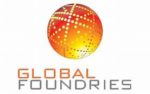 Website GlobalFoundries
About GlobalFoundries 
GlobalFoundries is a leading full-service semiconductor foundry providing a unique combination of design, development, and fabrication services to some of the world's most inspired technology companies. With a global manufacturing footprint spanning three continents, GlobalFoundries makes possible the technologies and systems that transform industries and give customers the power to shape their markets. For more information, visit www.gf.com.
Essential Responsibilities:
Performs  activities related to capital equipment procurement, upkeep procurement, service management, outsourcing, and vendor selection  Typically performs one or more of the following in capacity of either an individual contributor (as directed and/or independently), or as a manager:
Performs activities related to the purchasing of equipment and services for internal company use.
Develops, implements and communicates company policies and procedures for purchasing.
Reviews purchase requests for completeness and compliance with company requirements;
May coordinate purchasing activities with the engineering and manufacturing departments to maintain inventories at planned levels.
Negotiates with vendors and approves purchases of authorized amounts or size.
Maintains and updates purchasing orders, systems, and documentation. Monitors the cost, schedule and performance metrics of contracts and subcontracts.
Perform all activities in a safe and responsible manner and support all Environmental, Health, Safety & Security requirements and programs
Works on other projects and/or assignments as needed.
Job Complexity
Works on complex issues where analysis of situations or data requires an in-depth evaluation of variable factors.
Exercises judgment in selecting methods, techniques and evaluation criteria for obtaining results.
Proactively solves complex problems.
Applies professional concepts and company objectives to resolve complex issues in creative/ innovative and effective ways.
Accountability
Most of time works independently to determine methods and procedures on new assignments.
Normally receives guidance in only the most complex situation.
Influences cross functional and high impact decisions.
Initiates cross-functional process improvements and cost management activities consistent with company objectives.
Leads complex projects and assignments globally and/or cross functionally; may coordinate activities of other personnel.
Relationship Focus
Networks with key contacts outside own area of expertise.
Regularly provides specialized guidance to others in work area .
Leads interaction with internal and/or external customers and suppliers and influence their decision making process.
Communicates with peers persuasively to gain cooperation for projects and initiatives within own function.
Presents information and decision drafts to Sr. executives within the function and across other functions.
Regularly networks globally within own function and across other functions
Knowledge, Skills & Abilities
Specialist in the function.
Has wide-ranging experience.
Some barriers to entry may exist at this level (e.g., dept./peer review)
At this level, post-graduate coursework may be desirable.
Applies appropriate leadership and project management skills to lead projects and to support more junior level colleagues.
Applies company-oriented and strategic thinking and acting as well as an excellent cost understanding into the own work.
Applies appropriate language skills based on the job environment covering.
Business language needs (English)
Local/geographical needs
GlobalFoundries is an equal opportunity employer, cultivating a diverse and inclusive workforce. We believe having a multicultural workplace enhances productivity, efficiency and innovation whilst our employees feel truly respected, valued and heard.
As an affirmative employer, all qualified applicants are considered for employment regardless of age, ethnicity, marital status, citizenship, race, religion, political affiliation, gender, sexual orientation and medical and/or physical abilities.
All offers of employment with GlobalFoundries are conditioned upon the successful completion of background checks, medical screenings as applicable and subject to the respective local laws and regulations.
To ensure that we maintain a safe and healthy workplace for our GlobalFoundries employees, please note that offered candidates who have applied for jobs in Singapore will have to be fully vaccinated prior to their targeted start date. For new hires, the appointment is contingent upon the provision of a copy of their COVID-19 vaccination document, subject to any written request for medical or religious accommodation.
Share this post via:
---