Cloud Products and Services Manager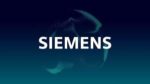 Website Siemens EDA
Mentor (a Siemens Business) is a global technology leader in electronic design automation software.  Our software tools enable companies around the world to develop new and highly innovative electronic and electrical products faster and more cost-effectively.  Our customers use our Capital tools to push the boundaries of technology and design better vehicles, enabling processes that are inherently faster and delivering better quality.
The Mentor Graphics Capital suite has a leading position in the marketplace for electrical system / harness design and manufacture tools.  The individual in this position will partner closely with industry-leading companies to understand their advanced requirements to deliver better vehicles or industrial machines with electrical systems that have improved quality and a reduced design time.  This individual will also help drive the product marketing, product development roadmap and deployment of the Capital, VeSys and Solid Edge Electrical products flows.
Be part of the implementation of the Cloud/SaaS strategy of Siemens industry leading and rapidly growing Integrated Electrical Systems (IES) solution covering embedded software, networks, electrical distribution system & wire harness.
As a Cloud Products & Services Manager, you will be integral to the process of invention and innovation. You will help develop exciting solutions that change the way both Mentor and their clients work. You'll work in a collaborative, welcoming environment where new ideas drive technological transformation. We work in small, cross-functional teams with big goals, so you will need to be adaptive and adept at clear communication.
You will have experience in product management or ownership of Cloud/Service based software solutions and will be responsible for contributing to and the execution of our Cloud/SaaS strategy. You will be able to understand and contribute to the technical roadmap, the requirements and resources needed for the unattended sales & support process, and pricing and packaging of the created products and services. You will work closely with marketing to develop a cloud and service centric message that is aligned with ours and broader Siemens messaging.
Job Duties:
● You'll be a thought leader and evangelist on cloud and service driven products within Siemens Digital Industries Software (DISW) Integrated Electrical Systems (IES) Segment.
● You'll work closely with our executive team to align the company around cloud strategy
● You'll work with engineering partners to scope & schedule solutions, evaluate strategies, and deliver a whole product/service for both large enterprises and small/medium sized businesses.
● You'll manage the pricing and packaging for our products & services refining feature ideas and commercial vehicles to drive business goals
● You will coordinate across teams to maintain marketing and technical strategy alignment, finding ways to maximize revenue for the business
Essential:
● You have 5+ years as a Product Manager or similar role
● You have a successful track record of driving large strategic projects
● You will have significant experience in cloud/service based products, from conception to delivery
● You take a metrics driven approach to all elements of the business from technical content to pricing & packaging
● You have the ability to engage with all operational elements of the business, and intelligently integrate findings into your work and strategies
● You are able to communicate clearly to both customers and engineers
● You thrive in a fast changing and demanding environment
● You will be able to develop and articulate clear roadmaps that meet both the commercial and technical objectives of the division
● Willing & able to travel internationally
Desirable:
● Experience of working in distributed agile teams that span continents and with mixed cultures
Organization: Digital Industries
Company: Mentor Graphics Corporation
Experience Level: Experienced Professional
Job Type: Full-time
Share this post via:
---