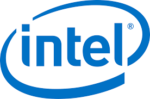 Intel
Job Description
In this position responsibilities include but not limited to:
Partner with Intel customers, ecosystem software vendors, and/or the opensource community to develop, integrate, test, tune, debug, optimize and differentiate software.
Engage as a technical expert or trusted technical advisor to drive Intel value and differentiation in or across disciplines such as Enterprise, Cloud, Client, HPC, AI, Gaming, Graphics, Analytics and/or Edge.
Utilize deep domain and market segment expertise to research, develop, and prototype software that leverages and drives adoption of Intel product capabilities.
Evangelize software tools and technologies to the ecosystem to enable and support Intel products.
Responsible for leading application preenabling, product development, and/or product hardening to launch future products and provide customer support.
May deliver collateral and training, including competitive/differentiated benchmarks, as well as may identify & drive key workloads into product requirements and landing zones for future product design, simulation, projection methods, and tools.
Drive product improvements that minimize the need for explicit enabling and maximizes scale adoption.
The ideal candidate would have the following behavioral skills:
Demonstrated leadership capabilities and experience working in Multinational companies.
Growth mindset with proactive approach to problem solving.
Team player with good communication and problem solving skills.
Team influence and lead the initiative. Creative.
Excellent communication skills spoken and written English
Strong adaptive ability to work effectively in a global team environment and across organizational boundaries.
Strong ability to work independently, multitask effectively, and exhibit strong influencing skills and customer orientation in an ambiguous environment
Willingness to travel International and Domestic
Qualifications
You must possess the below minimum qualifications to be initially considered for this position. Preferred qualifications are in addition to the minimum requirements and are considered a plus factor in identifying top candidates.
Minimum requirements:
4+ years of experience in the following:
WiFi and Bluetooth issue debugging and technology
Chrome OS, Linux kernel driver debugging, PC architecture, firmware design, and C/C++ (preferable)
Lab working and debug skills
Drivers and software applications QA and development
IO interfaces such as USB, PCI-Express, SDIO
Working at or interfacing with Notebook OEMs/ODMs (not excluding)
Preferred requirements:
Technical Undergraduate degree MBA or equivalent recommended
Apply for job
To view the job application please visit jobs.intel.com.
Share this post via:
---