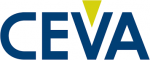 Website CEVA
Are you an Expert when it comes to Design & Develop Automations and Infrastructures?
Got the passion to lead a small team with huge impact?
Then this is the right job for you!
Software Deployment and Infrastructure is a central group in CEVA that are in charge of CEVA deliveries.
As part of DevOps Team Leader you will take the lead of developing and maintaining:
DevOps infrastructures, Across company build systems, build system servers and High-End Python infrastructures
In this role, you will be responsible for:
Design and Develop across company builds systems and infrastructures
All TFS C# automations
Build Servers maintenance
Design and Develop python automation infrastructures.
The best match…
Bachelor's degree in computer science, computer engineering or relevant  technical discipline from accredited academic institution
Minimum of 2 years' experience in the field of Leading DevOps team.
Good knowledge & experience with C# & Python
Experience with both Windows and Linux OSes
Strong technical and problem solving skills
Self-learning ability, dedication and teamwork
Experience with TFS build systems – Advantage