Full Time
Applications have closed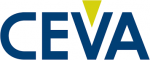 Website CEVA
CEVA is looking for you to join its leading AI architecture team!
Are you an experienced hardware architect with knowledge of advanced memory systems and have a clear understanding of the full design flow from research to product?
If you are strive to be a leader, highly passionate to bring new ideas and helps drive solutions in Automotive, computer vision and sound,YOU BELONG WITH US!
Then apply to join CEVA's AI architecture team and be a key contributor in defining CEVA's next generation AI Accelerator!
As part of the AI architecture team, you will drive the definition of all of CEVA's AI products, researching new ideas, defining them and then driving the implementation phase with the VLSI and Software teams.
In this opportunity, you will:
Define deep NN accelerator memory subsystem
Define deep NN accelerator external interfaces including interfaces to external CPUs, DSPs and memories
Define the requirements of a NoC (Network On Chip) of connecting multiple accelerators and multiple processors
The best match…
B.Sc in Computer Engineering, Electrical Engineering or related field with 6+ years of relevant experience – MUST
Master degree B.Sc in Computer Engineering, Electrical Engineering or related field – Advantage
+3 years of experience with System architecture including developing memory solutions or SoC architecture – MUST
VLSI frontend Design or Backend design  – Advantage
C / C++/ Python  knowledge – MUST
Knowledge in AI software & algorithms- Advantage
Ability to work productively on multiple tasks with cross-organization departments
Excellent communication skills
Fluent in spoken and written English