Calibration Service Technician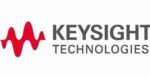 Overview
Keysight is on the forefront of technology innovation, delivering breakthroughs and trusted insights in electronic design, simulation, prototyping, test, manufacturing, and optimization. Our ~15,000 employees create world-class solutions in communications, 5G, automotive, energy, quantum, aerospace, defense, and semiconductor markets for customers in over 100 countries. Learn more about what we do.
Our powerful, award-winning culture embraces a bold vision of where technology can take us and a passion for tackling challenging problems with industry-first solutions. Diversity, equity & inclusion are integral parts of our culture and drivers of innovation at Keysight. We believe that when people feel a sense of belonging, they can be more creative, innovative, and thrive at all points in their careers.
Responsibilities
At Keysight, we help companies address their toughest challenges with precision and confidence. We offer the most precise electronic measurement tools in the industry, with advanced software to match. Our employees leverage their insight and passion to revolutionize electronic measurement and make a difference in the world.
Chosen candidate under moderate supervision, will:
Work on service assignments with clearly defined objectives.
Perform manual and automated calibration, adjustments, preventative maintenance, troubleshooting and repair of Keysight and other OEM Test & Measurement electronic test equipment at our Keysight service center and / or on-site directly at    our customer's sites. ( ex: Oscilloscope, Spectrum Analyzer, Network Analyzer, DMM, RF Signal generator, EMI receiver, Antennas, light wave/optical instruments, etc ).
Assist in maintaining the laboratory's accreditation through participation in proficiency testing, quality measure assurance programs, and applicable training. Assist in maintaining our pool of production computers ( Operating system & HW/Software installation )
Establish and maintain close communication with customers both in French and English to ensure we capture and meet customer expectation.
Require ability and desire to learn system/application software
Require to be flexible to work overtime.
Require to be flexible to occasionally work week-ends and / or different shift.
Require to be flexible to travel approx… 30% to 50% of the time.
Qualifications
This key role requires the following skills: 
A.E.C / D.E.C. in Electronics (Telecommunication) or equivalent.
10 years' Experience in Field Customer Support of Test and Measurement instruments is an asset.
Must have good RF/ Microwave fundamental knowledge.
5 year team leader related experience is an asset.
Must have strong verbal and written communication skills ( French & English ) to interface with customers and peers.
Demonstrated initiative and drive to expand technical knowledge
Must be capable to work in a changing priorities environment to meet strict performance metrics.
Ability to produce detailed assessment reports and summaries using MS Office products
Must have computer troubleshooting skills & Windows operating system advanced background.
Must have Valid driver's license and good driving record
Controlled goods and Secret Level Security Clearance will be required and is mandator
Share this post via:
---