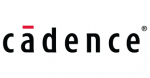 Website Cadence
At Cadence, we hire and develop leaders and innovators who want to make an impact on the world of technology.
Responsible for designing, developing, troubleshooting and debugging power and thermal analysis software.
Works on extremely complex problems where analysis of situations or data requires an evaluation of intangible variance factors.
Exercises independent judgment in developing methods, techniques, and evaluation criterion for obtaining results.
Work leadership may be provided by assigning work and resolving problems
Position Requirements:
The candidate should have MS/PhD in EE/ME/CS with 3+ years of experience, strong programming skills in C++, and deep familiarity with object-oriented programming methods. Prior knowledge and experience with multi-threaded programming, numerical analysis techniques, finite element method, CFD analysis, and in-depth understanding of VLSI chip, package, PCB board, and system power and thermal analysis preferred.
We're doing work that matters. Help us solve what others can't.