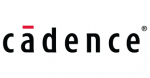 Website Cadence
About Cadence Design Systems:  Cadence is the only company that provides the expertise and tools, IP, and hardware required for the entire electronics design chain, from chip design to chip packaging to boards and to systems. We enable electronic systems and semiconductor companies to create innovative products that transform the way people live, work, and play. Our products are used in mobile, consumer, cloud datacenter, automotive, aerospace, IoT, industrial and other market segments.
About the Procurement organization:  We are about People. Partnership. Performance.  Provide strategic value in Cadence's procurement process.  Proactively deliver a simplified and efficient solution while addressing risk mitigation and identifying cost savings opportunities.
Position Description: Amazing opportunity has arisen for a high energy, result oriented Sr. Sourcing Manager to join a dynamic, fast paced technology company at our Bay Area Headquarters.
Your role in Global Procurement will include:  Developing and rolling out a global engagement model with our internal business partners. while demonstrating collaboration and team building.  You will play a lead role partnering with senior leaders and managers in meeting company objectives as you review spend, develop a sourcing strategy and supplier management programs.  Working with business partners you will need strong facilitation skills to collaborate with stakeholders to implement sourcing best practices.  This will require working knowledge in the area of managed service agreements and supplier management along with strategic sourcing methodology, procurement knowledge and experience (both domestic and international).  It is essential that you also demonstrate strong management and interpersonal skills that include: oral and writing communication skills, ability to motivate others and facilitate team building between procurement and our business partners.  In addition, the ideal candidate will exhibit strong ethical value, and be self-motivated with the ability to drive change in a decentralized organization with minimum supervision.
Title: Sr Sourcing Manager – Indirect/MRO
Location: San Jose, CA
Must Haves
Critical thinking and problem solving
Excellent decision-making and leadership capabilities
Conflict resolution experience
Adaptability
Customer-focused mindset
Thrive and create collaborative environment
Detail oriented and well organized
Good verbal and written communication skills (with team, stakeholders, and management)
Position Requirements: Education and Experience:
5-7 years in indirect sourcing, negotiations, procurement and contract management in a highly matrixed multinational company with emphasis in working with managed services deal structure, key performance indicators, quarterly business reviews, supplier management, insource vs outsource analysis, contractors, and other indirect goods and services.    Exposed to and experienced with operating in a global environment and able to undertake international travel.  Good teamwork & influencing skills to work with internal business partners to plan and execute on strategic sourcing opportunities.  Strong facilitation skills to collaborate with stakeholders across the company to implement sourcing practices. Experience with eProcurement, eSourcing technologies along with Microsoft applications; Word, Excel and PowerPoint.
Develops new supply sources where vendors and suppliers are no longer competitive. May recommend cost saving proposals including make-versus-buy analysis or alternative sourcing. Interacts closely with suppliers and suppliers to resolve issues. Works with management to address all aspects of commodity management, including procurement support, commodity business plans, market trends assessment, pricing, and product availability. Requires domestic or global expertise of assigned commodities.
Develops strategic business plans and programs to support designated segments; identifies spend volume and strategic customers; and develops partnerships. Analyzes market data to identify trends/opportunities, develops strategic direction, and creates compelling analysis presentations.
Lead internal information system-specific projects from initiation to delivery. Manages and prioritizes the project stream, working with internal customers to determine project definition and business requirements. Provides budget analysis, resource allocation and coordination of project activities that may be across functional areas within the organization.
Negotiating, structuring, and management of contractual documents that establish business relationships with vendors and/or partners is a must.