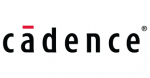 Website Cadence
Responsible for build and release of products and developing/maintaining CM tools and systems that support configuration management infrastructure.
Will work closely with product cross functional team – program manager, R&D, product validation, documentation, manufacturing.
Implement CM build and release standards through automation of build tasks, testing, software release, static analysis builds, reporting through web pages. Proliferate standards adoption to other products in business unit. Work in a team environment with worldwide CM colleagues.
Our ideal candidate should have experience in the following:
Languages: PERL, HTML, shell scripting
Source code control systems: Perforce
OS: Unix, Windows
Degree/Years of Experience:
Bachelors in Computer Science or Electrical Engineering + 4 years of related experience.