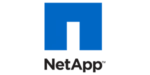 Website NetApp
NetApp Sales Business Systems Analysts work as part of a team that supports and enhances NetApp's worldwide business processes and systems.
Essential Functions:
Work with business partners, process architects, and/or super users to define processes that meet business requirements
Ensure that business processes being defined are scalable and flexible to meet future business needs
Thoroughly understand business strategy and end-to-end business process and capture business requirements, end-to-end process impacts in the appropriate tool and ensure completeness
Collaborate with stakeholders on business requirements and create a functional design, which focuses on the impacted business processes, data flows.
Decompose and document individual functional requirements to ensure that they are testable and readily understandable by the development team
Perform functional config and setup based on solution design
Define and document detailed acceptance criteria and develop test scripts within appropriate tools or test assets
Partner with QA team as the QA team develops functional test strategy, test plans, test data and scripts and actively participate in various testing cycles
Act as a functional subject matter expert and assist with the resolution of escalated incidents from the support organization
Job Requirements:
Must have extensive knowledge of key sales capabilities such as Opportunity Management, Deal Registration, Channel and Partner Enablement, Renewals, Account Management, Pipeline Management and Intelligence.
Experience working with Sales Applications such as SAP C4C,MS Dynamics, SFDC, Anaplan, Xant, Gainsight and Analytics Platforms
Strong business partnership experience required, with a proven track record of successfully driving cross-functional initiatives and projects. Ability to present ideas, design, and solutions to business and IT stakeholders
Should be able to perform feasibility studies and recommend industry best practices to address business requirements
Review and analyze the business requirements to influence and guide functional design and end to end solutions architecture
Ability to collaborate with enterprise architects and technical leads to understand the current application footprint and standards and drive implementation of end-to-end solutions
Excellent written and oral communication and interpersonal skills
Self-motivated and takes initiative without a lot of direction
Demonstrated critical thinking and analytical decision-making skills
Able to prioritize and execute tasks in a high-pressure environment
Experience working in a team-oriented, collaborative environment
Knowledge of UX design principles and wireframing tools is a plus.
Education/Work Experience:
Experience with major Sales CRM and Q2I platforms, along with supporting tools.
Requires 8-10 years of information technology experience of which at least 6-8 years mainly in the Sales Domain
A Bachelors Degree required; Information Technology or related field preferred
Share this post via:
---