Business Development Manager – Utilities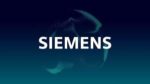 Here at Siemens, we take pride in enabling sustainable progress through technology. We do this through empowering customers by combining the real and digital worlds. Improving how we live, work, and move today and for the next generation! We know that the only way a business thrive is if our people are thriving. That's why we always put our people first. Our global, diverse team would be happy to support you and challenge you to grow in new ways. Who knows where our shared journey will take you?
The Siemens Electrification & Automation's Utility Systems & Solutions segment is seeking a Business Development Manager for our North Central region. The area of responsibility includes the states of Wisconsin, Michigan, Minnesota, North Dakota, South Dakota, Kansas, Nebraska, Iowa, Missouri, Illinois, and Indiana. The Utility Systems & Solutions business is responsible for growth, and development of EA's Utility and Engineering Procurement and Construction (EPC) markets. The product portfolio includes but is not limited to medium voltage switchgear (AIS & GIS), Outdoor Circuit Breakers, MV Control, Power Equipment Centers, Overhead distribution products, low voltage motor control centers, photovoltaic (PV) Inverters, and ancillary MV and LV products that are routinely part of complete electrical packaged solutions in substations, power plants, and renewable energy power generation.
We are looking for Utility Business Development Manager. This position is remote within the United States.
You will make a difference by:
The responsibility to both "support and drive" profitable sales growth of the EA portfolio. This includes, but not limited to, the ability to: proactively plan, create demand, influence specifications, target & penetrate accounts, drive promotional activities, collaborate with our product management team, work and sell collaboratively, create budget proposals, manage an opportunity pipeline, conduct training, perform customer presentations, as well as handle numerous other business development and sales related activities.
There is a heavy emphasis on specification and account influence to drive towards a Siemens preferential position.
The BDM will act as a business unit liaison and support the Siemens Power System Sales Account Managers and Utility agents who directly call on and manage Investor Owned, Municipal, and Cooperative utilities, along with Independent Power Producers (IPP) and engineering procurement and construction (EPC) firms.
In addition, the BDM guides operational units by collaborating with finance and other internal functional departments in providing marketing advice and leadership to ensure overall organizational effectiveness.
You'll win us over by having the following qualifications: 
Basic Qualifications:
A thorough understanding of and experience in working with all types of low voltage and medium voltage power electrical distribution systems is critical, including electrical system architecture, protective relaying, control schemes, and equipment designs and applications.
5+ years of business development / sales experience
Bachelor's Degree or equivalent experience
Willingness to travel 50% of the time including some international travel.
Ability to be able to effectively demonstrate and conduct hands on demonstrations of the equipment.
Ability to effectively conduct product training to Sales.
Experience working with clients at executive, engineering, and operations level.
Ability to make excellent presentations to customers and EPCs
High self-motivated, a self-starter, and can effectively work in an organizational matrix environment.
A "Hunters" drive and motivation to win orders (this is not an account maintenance role)
Legally authorized to work in the United States on a continual and permanent basis without company sponsorship
Preferred Qualifications:
Experience with both End User as well as EPC firms
Experience with contract negotiations
Degree in Electrical Engineering
You'll benefit from: 
Siemens offers a variety of health and wellness benefits to our employees. Details regarding our benefits can be found here: https://www.benefitsquickstart.com/siemens/index.html
The pay range for this position is $118,800 – $203,700 and the annual incentive target is 25% of the base salary. The actual wage offered may be lower or higher depending on budget and candidate experience, knowledge, skills, qualifications and premium geographic location.
Share this post via:
---