Business Development Manager-Network Communications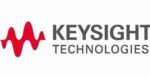 Website Keysight EDA
Keysight is on the forefront of technology innovation, delivering breakthroughs and trusted insights to the world's visionaries and innovators in electronic design, test, manufacturing, and optimization. Our ~14,000 employees create world-class solutions in wireless communications, 5G, automotive, quantum, aerospace, defense, and semiconductor markets for customers in over 100 countries. Our technical solutions – and our methods for creating them – help connect and secure the world. Learn more about what we do and how we do it.
Our powerful culture has led to us being independently recognized on Fortune 100's Best Companies List and we are "Great Place to Work" Certified.  We're driven, collaborative, ethical, and curious, and we value all ideas, especially bold ones. And our culture extends far beyond our own walls. Our corporate social responsibility efforts support our communities, nurture the next generation of engineers, and promote environmental sustainability.
At Keysight, Inclusion & Diversity is an integral part of our core values.  We believe that when people feel a sense of belonging, they can be more creative, innovative, and thrive at all points in their careers. We believe everyone should be respected in the workplace and in their communities regardless of race, color, age, gender, sexual orientation, gender identity and expression, ethnicity, religion, disability, veteran status, national origin, or any protected class.  We continuously challenge ourselves to grow in our understanding of inclusion by engaging in a wide variety of diversity programs, initiatives, employee network groups and mentoring/development. This is Keysight – People and Culture – YouTube
Business Development Manager- Digital Twin Network Communications
Scalable Network Technologies is one of the latest acquisitions by Keysight. Scalable is a software-based company which produces a development environment for modeling and simulating both Commercial and Tactical Networks. EXata is the flagship product and is used to emulate communication networks using high fidelity protocol and waveform models which include Bluetooth, WiFi, 3G, 4G-LTE, 5G as well as NextGen 6G on the commercial side and a lengthy list of military based protocols and applications such as Link 11 and Link 16, Blue Force Tracker, SINCGARS and many others. Our customers include all major Prime Contractor Organizations, all branches of the Armed Services, NASA, MDA, and leading-edge, High-Tech corporations. Continuation of this growth will depend on the ability of business development personnel to create new business with current customer communities and to find new customers for product sales and service contracts.
In support of this growth our team is looking for a Biz Dev/Sales-oriented individual, with a Networking background, to work as part of the business development team.  This individual will be responsible for managing partners/distributors worldwide, and also interfacing with Keysight  Account Managers to drive new deals.  In this role you will have a direct and tangible effect on the business results for the team, working with a high-class engineering organization to translate their concepts into value for our customers and growth for the business.  You will participate in the full business operation, including engineering, customer relationships, contracts and finance.  You will also build relationships within the BD team, our customers, and the direct sales team.
• Management of Existing Partner/Distributors for all current and future customer engagement
• Supporting Keysight Account Managers and Field Engineers
• Providing technical product overviews
• Conducting product demonstrations
• Collaborating on technical marketing materials and presentations
• Identify target customers by working with field engineers and application engineers to understand potential needs, customer constraints and business positions
• Working with customers to identify solution needs and define detailed requirements, business, project and technical needs
• Liaise with engineering team to match technical capabilities to customer needs
• Partner with engineering to demonstrate to customers that we can meet their requirements, generate statements of work and influence any RFPs.
• Understand the competitive environment and structure to counter overcome obstacles leading to closing deals
• Develop close relationship with Account Managers and Field Engineers, making sure that the win strategy leverages the strengths of both field and 'factory'
• Work with Keysight AM's and FE's to do the following
o    Train them on product capabilities
o    Drive opportunities to closure
o    Liaison with engineering team to help solve technical issues
o    Drive sales indirectly
• Assess competitive price and ensure that the pricing accurately reflects the engineering estimates and material costs
• Write proposals with winning messages and pricing – to result in a win
• Once the proposal is submitted, work with the contracts team to negotiate terms and conditions of the deal
• Maintain customer relationship from order processing to product delivery to ensure smooth transition
• Monitor customer satisfaction on an ongoing basis
• Together with the AM's and FE's– establish methods for using successful engagements to build additional business within each customer community
• Bachelors or Masters Degree or University Degree or equivalent, preferably in EE/CS engineering discipline
• Minimum of 5+ years of experience in a technical business development or technical sales related role
• Requires in-depth knowledge and experience in networking communications
• Software Programming experience is a plus
• Industry experience in Modeling and Simulation is very helpful
• Experience in Aerospace/Defense or Military Industry is strongly preferred
• Ability to work independently
• Communication skills: Professional and persuasive communication skills with demonstrated ability to negotiate with customers
• Proven skills in creating and delivering presentations
• Ability to interface and influence customers
• Results Driven
• Strong bias for action and will aggressively pursue opportunities and navigate external and internal obstacles
• Ability to take broad business strategies and concepts and create structured tactical business development actions
• Demonstrated ability to design and deliver innovative direct and alternate channel sales programs and processes
• Demonstrated high level of results, initiative, and accountability for sales
• Proven experience in prospecting for customers and networking
• Willing to Travel: possible 25-30% travel required
Based on customer requirements, US or Canadian Person (US or Canadian Citizen or National, green card holder/Permanent Resident; Refugee; Granted Asylum; or Temporary Resident) is required.
Current Security Clearance or ability to obtain Security Clearance is preferred
Position can be based anywhere in US or Canada
Share this post via:
---