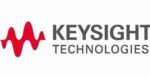 Website Keysight EDA
At Keysight, we help companies address their toughest challenges with precision and confidence. We offer the most precise electronic measurement tools in the industry, with advanced software to match. Our employees leverage their insight and passion to revolutionize electronic measurement and make a difference in the world.
Keysight prides itself on hiring individuals with strong technical and communication skills. The ability to analyze complex problems and communicate conclusions and recommendations is critical to success in this role.  You must demonstrate the ability to work closely in teams and understand the dynamics of a team environment. We are looking for candidates that have demonstrated leadership skills and are comfortable in continually evolving environments.
This Internship position is intended for full-time work during the Summer of 2023.  You will be supporting our Indirect Channels Business Analyst with various business management and analysis projects.
This position requires the following skillsets and attributes, with an emphasis on analytical expertise and communication skills:
• Working toward BS Engineering or Business required
• Experience with data analysis techniques and tools
• Ability to navigate large data sets and develop custom analysis scenarios
• Strong written & verbal communication skills
• Effective presentation and problem-solving skills
Additional characteristics of candidates we are seeking for this internship include:
• Independent professional that works best under broad and general directions
• Ability to complete an analysis and explain the rationale and outcome to others
• Sociable, and comfortable working with teammates in different roles
Share this post via:
---