Bus Development Mgr, Sr Staff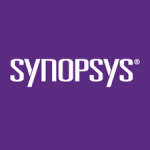 Job Description and Requirements
Oversees the development of strategic market/product line business plans and marketing programs to support sales in designated market segments, identifies volume and strategic customers, and develops partnerships. Analyzes market data to identify trends/opportunities, develops strategic direction from market information, and creates compelling market analysis presentations. May conduct make-versus-buy analysis from a partnership/merger/acquisition perspective.
Good inter-personal, verbal, and written communication skills. Possesses strong organizational and planning skills. Able to multi-task, be detail-oriented, and solve problems analytically. Is an innovative leader with a decisive style and passionate attentiveness to current and future customer trends. Demonstrates the ability to impart strategic selling concepts and techniques to others. Able to interact with different levels of management and people with different personality styles.
Typically requires a minimum of 12+ years of related experience. At this level, post-graduate coursework or knowledge base equivalent may be expected. Having broad expertise or unique knowledge, uses skills to contribute to development of company objectives and principles and to achieve goals in innovative and effective ways. Customarily exercises a high level of independent judgment and interpretation in developing methods, techniques and evaluation criteria to obtain results. Drives projects, programs, and business initiatives. Initiates new cross-organizational projects. Regularly acts independently to determine methods and procedures on new or special assignments and projects. Advises senior management on specialized technical or business issues. Serves as organization spokesperson on specialized projects or programs. Acts as prime consultant on significant projects that affect the organization's long-term goals and objectives. Creates formal networks involving coordination among groups and is able to influence senior level employees and managers.
Share this post via:
---