Building Automation Service Specialist – Mid Level – Metro Boston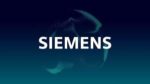 Here at Siemens, we take pride in enabling sustainable progress through technology. We do this through empowering customers by combining the real and digital worlds. Improving how we live, work, and move today and for the next generation! We know that the only way a business thrives is if our people are thriving. That's why we always put our people first. Our global, diverse team would be happy to support you and challenge you to grow in new ways. Who knows where our shared journey will take you?
Our Smart Buildings help to create efficient, safe, adaptable, and responsible environments. Our aim isn't just about improving buildings; it's about creating perfect places that improve people's lives.
Our Service Specialists conduct preventive maintenance, repair, installation, commissioning, and general servicing of HVAC and Building Automation Systems, including detailed troubleshooting, in large commercial buildings such as hospitals, universities, and industrial facilities. Why is this so important? Our Service Specialists are the face of Siemens, and your expertise and regular interaction with the customer will help them save energy and money, as well as create a more sustainable future for our environment.
Curious to see what a Service Specialist does on a day-to-day basis? CLICK HERE: SPECIALIST VIDEO
As a Service Specialist, you will:
Diagnose and repair electronic control system malfunctions
Provide sketches of field changes and discrepancies for engineering corrections and drawings, as well as interact with Service Manager, Service Project Manager, and subcontractors on projects to coordinate activities and report any problems or changes
Meet regularly with customers to become familiar with operating problems; keep customers informed on the nature of service provided, outstanding issues, and recommend system enhancements, upgrades, and or repairs
Provide training to customers on electronic control systems operations; deliver manuals and documentation to the customer for training needs
Compile job documentation, such as certificates of completion, customer training forms, training certificates, and punch lists
You will make an impact with these qualifications: 
Basic Qualifications:
High school diploma or state-recognized GED
Experience installing and/or servicing electronic control and/or HVAC equipment
Ability to work in a variety of circumstances, including climbing ladders, scaffolds, and high-lift equipment; working in ducts, crawl spaces, roofs, basements, above ceilings, and in various conditions
Must be able to use hand tools, laptop, email, smartphone, and tablet as well as able to carry and move equipment and tools weighing up to 75 pounds unassisted
Legally authorized to work in the United States on a continual and permanent basis without company sponsorship
Must be 18 years of age and possess a valid driver's license with limited violations
Preferred Qualifications:
Associate degree
2+ years experience installing and/or servicing electronic control and/or HVAC equipment
Experience in writing computer programs and software applications related to the HVAC industry
Knowledge of a variety of electronic or digital control systems, and ability to test and write modifications to system software
Experience in the integration of low-voltage building sub-systems using various industry protocols, such as BACNet, N2, Modbus, etc.
You'll benefit from: 
Our variety of health and wellness benefits to our employees. Details regarding our benefits can be found here: https://www.benefitsquickstart.com/siemens/index.html
The pay range for this position is $56,900 – $105,900 / year. The actual wage offered may be lower or higher depending on budget and candidate experience, knowledge, skills, qualifications, and premium geographic location.
Share this post via:
---