Bilingual Client Services Coordinator Intern (Recent Graduate)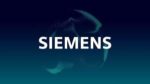 Website Siemens EDA
Job Description
Do you want to join us in helping to fight the world's most threatening diseases and enabling access to care for more people around the world? At Siemens Healthineers, we pioneer breakthroughs in healthcare. For everyone. Everywhere.
We offer you a flexible and dynamic environment with opportunities to go beyond your comfort zone in order to grow personally and professionally. Sound interesting? Then come and join our team as a Bilingual Client Services Coordinator Intern. This is a 12-month term position for a recent graduate looking to start their career with a global organization!
Our global team: We are a team of 66,000 highly dedicated employees across more than 70 countries passionately pushing the boundaries of what's possible in healthcare to help improve people's lives around the world. As a leader in the industry, we aspire to create better outcomes and experiences for patients no matter where they live or what health issues they are facing.
Our culture: We are part of an incredible community of scientists, clinicians, developers, researchers, professionals, and skilled specialists pushing the boundaries of what's possible, to improve people's lives around the world. We embrace a culture of inclusivity in which the power and potential of every individual can be unleashed. We spark ideas that lead to positive impact and continued success.
Our impact:
70% of critical clinical decisions are influenced by the type of technology we provide.
More than 31 million Canadians benefit from Siemens Healthineers products every year.
An average of 85,000 Canadians per day receive treatment or tests from a Siemens Healthineers device.
Siemens Healthineers participates in 30 healthcare research collaborations in Canada and around the world.
https://www.healthcare.siemens.ca/healthcare-company-profile/about
Reporting to the Customer Care Centre Manager, the Bilingual Client Services Coordinator Intern will be supporting customers by telephone and providing 1st point of contact support in case of arising issues. They will be responsible for processing customer inquiries. This includes providing limited technical support and/or pre-defined administrative support, processing service orders/requests, managing orders and participating in the investigation and resolution of commercial and/or after sales technical support problems. There is opportunity for part time and full time work. This is a great opportunity for new graduates looking to start their career with a global organization.
This is a role well suited to recently graduated (or soon to graduate) from a college or university looking for the next step in building their career.
As the Bilingual Client Services Coordinator, your responsibilities will include:
Receiving customers calls / information any kind
Allocating service incidents
Forwarding inquiries to the respective department
Entering service incident into ERP (SAP) system
Checking Service Level Agreements (SLA's), contract condition, warranty, creditability information
Receiving and distributing tickets/notification numbers as required
Forwarding service incident to respective technical support (TSE) in timely manner
Escalating issues to Customer Care Manager when resources may not be available
Monitoring daily uptime service center operation (Notification Monitor Screen)
Escalating inquiries to respective operational group (tech-support / dispatch / logistics) if required
Generating daily performance reports as defined
Supporting operational group (tech-support / dispatch / logistics) in administrational work if possible
As a successful Bilingual Client Services Intern you will have/be:
Recently graduated (or soon to be graduated) from a recognized college or university program
Bilingual (French/English)
Experience using MS Office
Excellent communication skills with an ability to build relationships with customers and field staff
SAP experience (would be considered to be an asset)
Previous call centre experience (preferred)
In our continued commitment to prioritize colleague health, comply with customer/business partner requirements, and help preserve our business continuity, Siemens Healthineers requires employees, contractors, and business partners to be fully vaccinated with relevant dose(s) of a Health Canada approved vaccine for all new hires by their start date.
"Fully vaccinated" means it has been 14 days after receiving the full series of a COVID-19 vaccine or combination of COVID-19 vaccines approved by Health Canada (i.e. two doses of a two-dose vaccine series, or one dose of a single-dose vaccine series), and which may include, at the Company's discretion, any further doses in accordance with Health Canada guidelines.
Exemptions will only be granted for medical reasons or on the basis of a protected ground under applicable human rights legislation.
Share this post via:
---