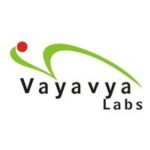 Website Vayavya Labs
Experience: 3 plus
Job Brief:
Automotive software is a rapidly growing field with several innovations. As automobiles become "Software Driven Vehicles",  Ethernet will be the connectivity backbone of such systems.
Vayavya is at the forefront of innovations and expertise around automotive ethernet (TSN solutions, Conformance testing, ethernet switch and gateway software). We are looking for experienced embedded software engineers to join our growing team of Ethernet Solutions.
Job Description:
You will be working on multiple SoC platforms and different operating systems like Linux/RTOS or bare metal.  You will be involved in the development of Ethernet drivers/protocol stacks for Automotive SoC.
Key Technical Skills:
Experience on Linux or any other RTOS
Proficient in C programming
Good understanding of Ethernet – Driver development, Testing and Application (Good to have)
Autosar knowledge (Good to have)
Automotive Gateway development (Good to have)
Key Non-Technical Skills:
Self-managed and ability to learn and adapt
Eager to take on new challenging work
Strong analytical and problem-solving skills
Excellent verbal and written communication skills (Good to have)
Share this post via:
---