Automotive Engineer – C++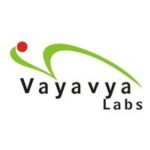 Website Vayavya Labs
Experience: 2 to 7yrs
Job Brief:
Vehicles are amongst the most complex software systems today. The automotive industry is making a push towards "Software-Defined Vehicles". Vayavya Labs is working with leading OEMs and tier1s to help them realize their vision of Software Defined Vehicles.
We are looking for experienced software engineers who have hands-on experience in C++ development on the Linux platform to work on the development of various ADAS (Advanced Driver Assist Systems) features and algorithms.
Job Description:
You will be involved in developing automotive applications using C++ on the Linux platform. It is expected that you have in-depth hands-on experience in advanced C++ concepts. The development will be on the Linux platform for multithreaded applications.
Key Technical Skills:
Strong proficiency in C++
Proficient in multithreading
Proficiency in Linux system programming with expertise in IPCGood knowledge of the STL containers, and algorithms
Proficient understanding of code versioning tools such as Git, SVN (Good to have)
Familiar with V-model SDLC and ASPICE process (Good to have)
Exposure to safe C++ coding practices (like MISRA C++) (Good to have)
Key Non-Technical Skills:
Self-managed and ability to learn and adapt
Eager to take on new challenging work
Strong analytical and problem-solving skills
Excellent verbal and written communication skills
Experience of interacting with customers (Good to have)
Share this post via:
---