Associate Project Manager – Fire Alarm Systems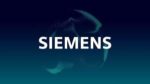 Here at Siemens, we take pride in enabling sustainable progress through technology. We do this through empowering customers by combining the real and digital worlds. Improving how we live, work, and move today and for the next generation! We know that the only way a business thrive is if our people are thriving. That is why we always put our people first. Our global, diverse team would be happy to support you and challenge you to grow in new ways. Who knows where our shared journey will take you?   
Our Smart Buildings help to create efficient, safe, adaptable, and responsible environments. Our aim isn't just about improving buildings; it's about creating perfect places that improve people's lives.   
The Associate Project Manager, you will be responsible for supporting the Project Management team for the successful execution of projects, from project initiation through final closeout. You will work in a matrix style organization requiring excellent coordination skills and the ability to manage competing priorities. Located in the Morristown, NJ office, the Fire/Security if all business lines team executes a diverse portfolio of projects. The Associate Project Manager role comes with ample opportunities for growth, reflective of Siemens mission to empower people with a growth mindset. As a customer facing team, we keep customer satisfaction at the forefront as we manage large projects in a fast-paced environment. 
As an Associate Project Manager, you will: 
Support the project manager during all phases of the project including milestone deliverables, documentation, case management and financial aspects.

 

Develop and deliver monthly status reports, customer progress reports, customer change proposals, and presentations to management and internal / external stakeholders on an as needed basis and drive final customer acceptance milestone including completion of all documentation requirements, including commissioning, acceptance, and closing financial documentation.

 

Organize and deliver small-scale projects while being responsible for managing the finance, schedule, change orders, and customers and coordinate to develop and maintain a project schedule and coordinate needs with the project and site teams. Identify time-sensitive project needs.

 

Track resources and project progress. Participate in customer meetings, drive them on behalf of project managers as needed and capture notes during all phases of the project: from project start to close and punch list meetings and capture punch list from site commissioning and drive closure through close coordination with Siemens field service technicians, customer care team, project managers, factory personnel and vendors. Attend meetings with customer and Siemens site team to update on progress site punch list.

 

Document project events that impact the acceptance schedule, scope of work, and project efficiency, identify solutions and review with project manager to drive actions to minimize schedule and cost impact to the project and orientate for project field service technicians and provide all necessary project documentation, including scope of work, drawings, applicable specifications, application-engineered drawings, project contacts, etc.

 

Schedule project-specific commissioning resources and provide commissioning documentation and ensure field service personnel scheduled to visit project sites have reviewed project documentation ahead of site visit.

 

Expedite the return of project-specific mark-ups during project development and support completion of project-specific close-out documentation and own and drive all aspects of the close milestone processing to achieve timely and clean project quality gates.

 
You will make an impact with these qualifications:   
Basic Qualifications:    
High School Diploma or equivalent (GED)

 

Project management or engineering internship or related work experience

 

Basic knowledge and understanding of commercial building automation controls, fire alarm, security systems (access control, intrusion, video management) or related; ability to read and understand basic electrical drawings and customer specifications.

 

Ability to work in a team environment providing dedicated support to our customers.

 

Proficient in Microsoft Office and Microsoft Project

 

Good verbal and written communication skills in English

 

Legally authorized to work in the United States on a continual and permanent basis without company sponsorship

 

Must be 18 years of age and possess a valid driver's license with limited violations 

 
Preferred Qualifications:    
Construction industry experience

 

Associate degree in engineering or related field

 
You'll benefit from:  
Siemens offers a variety of health and wellness benefits to our employees. Details regarding our benefits can be found here: 

https://www.benefitsquickstart.com/siemens/index.html

 

 

The pay range for this position is 

$57500 – $98,700

 and the annual incentive target is 5% of the base salary. The actual wage offered may be lower or higher depending on budget and candidate experience, knowledge, skills, qualifications and premium geographic location.  

 
Share this post via:
---