Associate Accountant *Remote*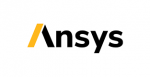 Website ANSYS
Summary / Role Purpose
The Accountant I is a regional position that reports to the Manager, Revenue Recognition, based in Canonsburg, PA. This position will work with Ansys Customer Excellence (ACE), Reliability Engineering Services (RES), legal, business operations and other stakeholders to properly track consulting projects for revenue recognition and invoicing. This is a designated insider position.
Additional activities may include, but are not limited to, finance automation initiatives, government reporting, royalty processing and Channel Partner splits.
Extended hours may be necessary during quarter-end and year-end periods.
Key Duties and Responsibilities
Review incoming purchase orders and statements of work to set up new projects in NetSuite and timesheet systems.
Work with the ACE and RES organizations to track project completion status.
Accurately and timely recognize revenue and invoice amounts due as per signed statements of work.
Calculate and record project labor expense.
Post journal entries to the general ledger.
Perform monthly general ledger account reconciliations.
Obtain Alteryx core certification within the first three months.
Support the integration of newly acquired companies by assisting with transition to ANSYS policies and procedures.
Support the department's values and learning initiatives.
Minimum Education/Certification Requirements and Experience
Bachelor's degree in accounting or finance, or equivalent work experience.
Strong follow-up skills with attention to detail and accuracy.
Excellent written and verbal communication skills.
Intermediate Excel skills.
Be that person that likes to go the extra mile, believes in teamwork and enjoys learning new skills.
Preferred Qualifications and Skills
Project accounting and revenue recognition experience.
ASC 606 revenue recognition experience.
Advanced Excel skills.
Experience working at a public, multinational technology company.
Alteryx, Oracle and NetSuite experience a plus.
Share this post via:
---