Associate Account Manager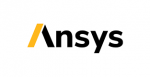 Website ANSYS
Date: Apr 17, 2020
Location: Holon, IL, 58100 Haifa, IL, 2508409
Company: Ansys
SUMMARY
The Associate Account Manager is responsible for all sales activities, from lead generation, new business and a limited amount of assigned set of development accounts both direct and in-direct, and is responsible for maximizing sales profitability, growth and account penetration. The role sells products and services directly from our office in Utrecht to end users primarily via phone contact.
RESPONSIBILITIES
• Performs sales activities for new and renewal business for an assigned development accounts, set of accounts or product/service line to achieve or exceed assigned revenue objectives.
• Establishes, develops and maintains business relationships with current and prospective customers to generate new business for the organization's products and services.
• Creates and conducts online sales presentations to match company's products/services with identified needs. Identifies advantages and compares organization's products/services.
• Sells products/services through telephone.
• Remains knowledgeable and keeps abreast of  the company's new and existing products/services to facilitate sales efforts.
• Researches sources for developing prospective customers and for information to determine their potential.
• Develops clear and effective written proposals/quotations for current and prospective customers.
• Creates and maintains account plans for existing customers highlighting profile, share and value opportunities.
• Coordinates sales effort with marketing, sales management, accounting and technical services groups.
• Maintains sales records (in Salesforce and Siebel) and prepares sales reports as required.
• Provides accurate forecasts for new sales and renewal revenues.
• Schedules training and seminars to enhance new business opportunities.
• Becomes an expert within Ansys on certain key solution area's.
• Maintains regular contact with new and existing customers to ensure satisfaction.
• Maintains a regular schedule of contact via phone/on-site visits.
• Systematic quarterly plan for call outs within new potential customers.
• Alerts client to new or improved products/services.
• Develops relationships with clients.
• Relays client feedback to product development staff.
MINIMUM QUALIFICATIONS
• Minimum basic understanding in an engineering discipline or degree with technical sales experience.
• Demonstrated basic understanding of engineering technology.
• Excellent communication and organizational skills and the ability to work independently.
• Able to work working days from an office environment.
PREFERRED QUALIFICATIONS
• Prefer at least 1 year of inside-sales experience with a proven track record of success.
• Competencies of a high performing ANSYS sales person include:  Expanding and Advancing Opportunities, Building Trusting Relationships, Devising Sales Approaches and Solutions, Initiating Action, Active Learning, Adaptability, Sustaining Customer Satisfaction, Becoming a Business Advisor, Sales Opportunity Analysis, Marshaling Resources.
• Demonstrated knowledge of company's products/services and pricing practices a plus.
• Knowledge of cold calling / hunting for new business.
• Proven/documented sales ability.
• Professional appearance and presentation.
• Heavy phone usage.
Share this post via:
---