ASIC Engineer/Digital Verification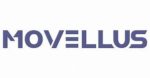 We're looking for a talented intermediate to senior level ASIC engineer to join our passionate, mission-driven, tightly-knit team. As part of the development team, you will play a critical role developing disruptive industry leading technology. You will have a variety of responsibilities and be able to apply your skills and knowledge to design and deliver key new technology that forms the backbone of Movellus IP. The Movellus team will be committed to your intellectual, technical, and professional development.
Core Responsibilities
Functional verification of RTL-level IP and systems
Working directly with application engineering to support customer engagements
Test coverage analysis
Working with silicon validation team for post-silicon analysis
Sign-off ownership for IP functionality
Prioritizing tasks and achieving milestones
Project planning
Desired Experience
Block-level and system-level Verilog verification in an ASIC environment
Familiarity with Verilog, UVM, System Verilog and Python
TCL is a plus
Full-flow verification (RTL, gates, gates with SDF)
ASIC tapeout experience
Familiar with coverage metrics including functional coverage
Use of industry standard simulation tools
Development of ASIC regression suites
Full-system performance testing
Use of version control systems
Working in a multi-person development team sharing the same codebase, comfortable with industry standard software version control systems
Strong communication skills and ability to work as a team player
Bonus Experience
RTL design
Design for test (DFT)
Working in a fast-paced startup environment
Working directly in customer engagements
A Bachelor's degree in Electrical Engineering is required. MSEE preferred.
Apply at: careers@movellus.com
Share this post via:
---