ASIC Digital Design Engr, Staff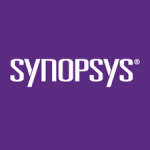 Job Description and Requirements
Introduction
At Synopsys, we're at the heart of the innovations that change the way we work and play. Self-driving cars. Artificial Intelligence. The cloud. 5G. The Internet of Things. These breakthroughs are ushering in the Era of Smart Everything. And we're powering it all with the world's most advanced technologies for chip design and software security.
Our Digital Team is seeking for great Senior Engineer to join our talented team.
If you are an experienced Digital Senior Engineer who wants to join a team of experts in dynamic digital design with latest process technologies and a great team player, this can be a perfect position for you.
Opportunities
SNPS is the world number one IP provider. To be trained and developed by many experts from around the world and talented highly motivated Viet Nam engineering team
Professional, innovative, fair and fun working environment. Strong culture company.
Competitive salary and benefit. Strong support from company for health: Insurance, Sport clubs: Football, Table tennis, Badminton, Yoga, Zumba …
Strong support from company for team building, social activities: Team trip, Family Day…
Opportunity to get in touch with the complete design flow of a real complicated Analog Mixed Signal Design from specification to silicon.
Chance to work with bleeding edge technologies that enable Data Center, AI/ML, 5G applications.
Clear career path of self-development to either Technical Professional or Design Leader/Manager
Travel to USA, Europe and Asia for training or on-site support.
Job Descriptions
Responsible for specification development, architecture design and RTL development
Define synthesis design constraints, resolving STA issue as well as Gate level simulation issue
Working with Verification team and review the Verification plan mapping with specification
Strong knowledge from RTL to GDS as well as silicon bring up experiences
Perform Project leadership role if required.
Communication directly with customer as well as cross-team collaboration.
Drive the digital flow development
Represents the organization on business unit
Locate in Da Nang
Skills Requirements
BS/MS/PhD in Electronics Engineering, Electromechanics, Telecommunications.
6+ years of experience in RTL-to-GDS design
Deep technical knowledge of RTL-to-GDS full design flow
Solid scripting skills (Perl, tcl, Python)
Solid communication both verbally and in writing
Experience in Analog Mixed Signal is a big plus
Highly responsible, result oriented.
Self-motivated and highly enthusiasm in technology and solving problems
Share this post via:
---