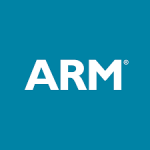 Website ARM
Are you ready to be at the forefront of driving the licensing of the next wave of semiconductor technology into the IoT and Automotive markets? With over 45 million Arm-based chips produced every single day by our partners, Arm is the leading technology provider of silicon intellectual property. You now have the opportunity to play a pivotal role helping shape Arm's commercial interaction with customers and contribute to Arm's continued revenue success.
As Senior Licensing Manager for the IoT & Automotive line of business, you will be involved in negotiating complex licensing, commercial and contractual issues. Based in our San Jose, CA, office, you will work closely with the sales, product management, legal and finance teams to ensure deals are processed through to closure.
What will I be accountable for:
Reviewing and negotiating contracts – you will bring together customer requirements and advance business objectives through proper structuring of deals.
You will strive to achieve appropriate pricing goals for Arm products and maintain alignment with engineering parameters
Working with the Sales team you will handle the lifecycle of the licensing and commercial aspects deals to a timely closure, resolving any challenges encountered along the way
You will discuss with customers regarding licensing issues, with the capability to flex business models to adapt to complex market and customer situations
You will provide the business with visibility into the forecasted revenue outcomes from the sales pipeline, revenue recognition constraints and likelihood of closure.
You will perform commercial due diligence throughout the new product development lifecycle and appraise the business case, commercial readiness and protect Arm IP with suitable contract precedents in collaboration with the legal team
Job Requirements
What Skills, experience, and qualifications do I need:
Experience of contracting, licensing, or sales operations
Strong commercial awareness and ability to demonstrate a deep understanding of contracts and licensing
The ability to network effectively and build positives relationships across and at every level of the organization.
The ability to a translate varying sources and data into a commercial decision by taking a pragmatic and analytical approach to a recommended solution.
You are a great teammate, pro-active, and willing to drive issues through to conclusion.
You will have strong communication, influencing and people skills, and a dedication to collaborative working
You will be a self-starter and able to work well independently.