Senior Finance Investment Analyst
Full Time
Applications have closed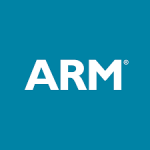 Website ARM
The Sr. Finance Investment Analyst is the driver of all financial and analytical aspects behind key revenue forecasting strategies. We measure success based on the accuracy and reliability of our partner forecasting models, and by how well you enable executives and team leaders to make better business decisions and then evaluate, plan, execute and measure the resulting strategic business initiatives.
What will I be accountable for:
Collect and interpret external company financial statements, price developments, purchase behaviors, currency adjustments to advise on partner trends, opportunities and behaviors.
Lead updates, communication, and maintenance of the many company forecast models.
Work closely with designing and implementing data from the market modeling team to support financial models and industry trends on an ad-hoc basis.
Assist in the research of various industries, specifically companies within the tech industry.
Perform financial analysis, and modeling. Provide financial market and industry research into the revenue systems team in order to digest large data sets for forecasting simulation exercises.
Assist with quarterly closes and coordinate with Accounting to ensure accurate financial results and reporting meet revenue accounting standards.
Conduct ad-hoc analyses and build financial models, and correlation analysis to inform teams on operating strategies, and new business opportunities.
Scrutinize sales trends and partner performance to recommend improvements to the revenue forecast, while challenging and supporting strategic decisions built off partner forecasts.
Job Requirements
What Skills, experience, and qualifications do I need:
Minimum 5 years of relevant experience in Investment banking, Strategy, Asset management or Private Equity Investing
Bachelor's degree in Finance, Economics or related concentration/Master's degree preferred
Superior technical/analytical skills for modeling data and processing information
Exceptional verbal and written communication skills along with strong presentation skills
Well-developed organizational skills, seen as a critical thinker, flexible and ability to multi-task
Substantial experience with financial modeling and proficiency in Excel and PowerPoint presentation skills.
Ability to forge strong relationships with business partners at all levels of the organization.
Flexibility, open minded to change, and ability to learn on the fly. Driven for results and high sense of urgency. Has the ability to multi-task and prioritize; a rigorous attention to detail; and a highly collaborative and team-oriented work style.
CFA preferred
Share this post via:
---