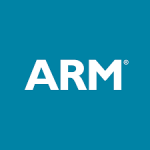 Website ARM
Job Responsibilities
You are ambitious and agile, able to get into the detail to work with data to produce analysis
You will lead the IPG Weekly Global Business Review (BRM) process, driving actions andfacilitating a smooth the end of quarter close
You will support the VP Revenue Operations with analysis and forecasting for weekly executive committee updates
You will drive activities to build a holistic forecast from the Sales and Licensing teams into a single coherent bookings and revenue forecast, translating this into a set of impactful insights which are compelling and easy to digest
Working across the business activity to systemize tracking and management of key data, interfacing into Engineering, Licensing, Sales, Finance and Program Management, into a coherent dashboard to foster into the Revenue Recognition process
You thrive when you are working across multiple commercial teams and collaborating with engineering project management to ensure accurate reporting and post contract management
You are running the activities to systemize the reporting of key commercial datasets acrossIPG business functions, providing standardized drill-down analytics capabilities
You will help evangelize the adoption of longer-term forecasting across Arm from initial investment decisions, tracking progress from product development right the way through to sale, this will be within our Salesforce Customer Relationship Management tool
Job Requirements
What skills, and qualifications do you need?
You have strong analytical and problem-solving abilities gained through work experience and meaningful degree. You combine practical experience in gathering data from a variety of sources inside and outside of systems.
You are outstanding in your use of at least three of the following tools Salesforce.com,Tableau,Excel, Business Objects, PowerApps, SAP and Power BI
You demonstrate high performing managerial skills; a combination of leading a virtual team conjunction with outstanding individual contribution
You have experience in crafting and communicating your findings to an executive team through presentations
You have a validated ability to interact will any level of an organization
You are an active listener, inquisitive and enjoy a limited amount of business travel
You have obtained a bachelor's degree in a relevant business discipline or at least five years relevant experience.