Applications Engineer, Sr Staff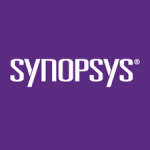 Website Synopsys
As a Senior Staff Verification AE at Synopsys' Customer Success Group you will be supporting the pre-sales and post-sales of Synopsys' advanced Static (SpyGlass & VC SpyGlass) Verification solutions.

You will be involved in defining, scoping, and implementing detailed customer verification requirements. Will be working closely with R&D to specify and develop next generation features. Ensure that customer's needs have been met and that customer can be successful in the deployment of the advanced verification technologies.

You will provide tutorials, trainings, and recommendations on methodology and tool usage.
Skills & Education Required

BSEE/ B.Sc in electrical engineering or computer science.
5+ years of experience in design and verification of digital designs.

RTL Design

Computer-Aided Design (CAD)

Pre-sales

Post-Sales

Simulations
Other knowledge required:
Verilog, VHDL

Scripting: TCL, Perl, Linux
Advantages:
CDC/RDC knowledge

Knowledge of UPF

Low Power RTL design

System Verilog Assertions (assertions, assumptions, coverage)

Experience with Formal verification EDA tools

Ability to work under time pressure.
Additional Attributes:
Excellent oral and written communication skills in English.

Excellent interpersonal skills.

Excellent vocabulary, organizational, planning, and presentation skills are essential.

Ability to work with customers and listen to their main concerns.

Ability to work under time pressure.
Share this post via:
---