Applications Engineer, Sr II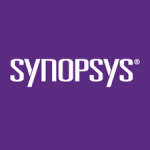 Website Synopsys
Job Description and Requirements
At Synopsys, we're at the heart of the innovations that change the way we work and play. Self-driving cars. Artificial Intelligence. The cloud. 5G. The Internet of Things. These breakthroughs are ushering in the Era of Smart Everything. And we're powering it all with the world's most advanced technologies for chip design and software security. If you share our passion for innovation, we want to meet you.
Application Engineer Sr II is expected to Support the sale and adoption of Synopsys products to help customers achieve tangible and lasting performance improvements in cost, quality, and development time for projects.
Provide technical support for Synopsys implementation back-end products including IC Compiler II, Fusion Compiler.
Support sales via product demonstrations, evaluations, attractive benchmarking and account planning.
Provide customer support through training, problem resolution, service delivery , TO support and technical account management.
Provide technical feedback to Synopsys product development teams pertaining to critical issues and recommended enhancements.
Requirements:
Minimum BSEE with 5+ years of experience in all aspects of ASIC design.
Technical Skills:
Should include knowledge of physical implementation tools, flows and methodologies.
Must possess at last 5 years of recent hands on experience in the implementation back end.
Able knowledge in scripting using TCL and Perl is preferred.
Soft Skills:
Excellent verbal and written presentation/communication of English/Chinese skills are mandatory.
Customer sensitivity, the ability to multiplex many issues & set priorities, and the desire to help customers exploit new technologies are essential for success in this position.
Must possess collaborative teamwork experience and the aptitude and motivation to work with internal and customer groups.
Must be able to work on-site at customer premises as appropriate.
Business travel will be required for this position.
Share this post via:
---