Applications Engineer, Sr II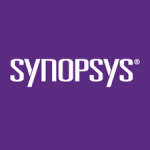 Website Synopsys
Responsibilities:
Provides technical and engineering insight and direction to and improve usability, applicability and adoption of products, platforms and solutions to meet customer business needs.
Diagnoses, troubleshoots and resolves complex technical issues on customer installations; deploys and trains customers on new implementations and capabilities.
Reviews and evaluates feedback on product and solutions performance from customers and other application partners; works directly with Research and Development (R&D) to develop and implement technical roadmap, specifications and validation for improvements and enhancements.
Partners with customer technical top people and Sales to identify business challenges, develop effective technical solutions for new accounts and increase utilization and retention of products on current accounts.
Key Leveling Differentiators:
-Complexity and type of products/platform
-Stabilize of technical and customer relationship management capability
-Scope of responsibility and net impact of the role to the business
Requirements:
Typically requires a minimum of 5+ years of related experience. Possesses a full expertise of specialization area plus working knowledge of multiple related areas. Unaided resolves a wide range of issues in inventive ways on a regular basis. Customarily exercises autonomous judgment in selecting methods and techniques to obtain solutions. Performs in project leadership role. Contributes to complex aspects of a project. Creates and develops approach to solutions. Work is self-directed and collective in nature. Provides regular updates to manager on project status. Represents the organization on business unit and/or company-wide projects. Guides more junior peers with aspects of their job. Frequently networks with senior internal and external personnel in own area of expertise.
Share this post via:
---