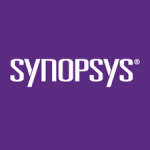 Website Synopsys
The individual will have to work as a part of the team that focuses on the development of Process Design Kits for Synopsys Custom Design platform.
Responsibilities include but not limited to the following:
While participating in the production of PDKs one needs to support internal/external customers on previously developed PDKs.

Interact with customers in terms of data/specification gathering, project deliverables etc.

Will have to collaborate with cross-functional teams in testing and implementing Custom tool adjacencies such as Physical Verification, Parasitic extraction, and design enablement. 

Experience in customizing a design environment is a plus.
Key Qualification
Requires a minimum of Bachelor's / Master's degree in electrical or Electronics Engineering / VLSI with a 2+ years of related experience

.

Basic overall understanding of the design process.

Preferred Experience

Good understanding of PDKs and experience as a CAD engineer would be beneficial. The candidate should have expert knowledge of scripting languages like Python, Tcl, UNIX or other EDA extension languages.

Knowledge of Custom/analog design and hands-on with EDA tools such as Custom Layout, Spice simulation, Physical verification is preferred.
Must have Good problem solving and debugging skills and strong communication skills.

Exercising judgment in selecting methods and techniques to obtain solutions , Executing projects from start to completion.

Handling moderately complex aspects of a project. Works on team-driven or task-oriented projects.

May guide more junior peers with aspects of their job.

Networks with senior internal and external personnel in own area of expertise.