Applications Engineer – EDA Solutions (MMIC/RFIC Design)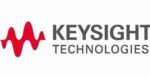 Website Keysight EDA
Overview
Keysight is on the forefront of technology innovation, delivering breakthroughs and trusted insights to the world's visionaries and innovators in electronic design, simulation, prototyping, test, manufacturing, and optimization. Our ~15,000 employees create world-class solutions in communications, 5G, automotive, energy, quantum, aerospace, defense, and semiconductor markets for customers in over 100 countries. Our technical solutions – and our methods for creating them – help connect and secure the world. Learn more about what we do and how we do it.
Our powerful culture has led to us being independently recognized on Fortune 100's Best Companies List and we are "Great Place to Work" Certified. We're driven, collaborative, ethical, and curious, and we value all ideas, especially bold ones. And our culture extends far beyond our own walls. Our corporate social responsibility efforts support our communities, nurture the next generation of engineers, and promote environmental sustainability.
At Keysight, Inclusion, Equity & Diversity is an integral part of our core values. We believe that when people feel a sense of belonging, they can be more creative, innovative, and thrive at all points in their careers. We believe everyone should be respected in the workplace and in their communities regardless of race, color, age, gender, sexual orientation, gender identity and expression, ethnicity, religion, disability, veteran status, national origin, or any protected class. We continuously challenge ourselves to grow in our understanding of inclusion by engaging in a wide variety of diversity programs, initiatives, employee network groups and mentoring/development. This is Keysight – People and Culture – YouTube
Responsibilities
Keysight Technologies is a leading supplier of Electronic Design Automation (EDA) software for communications product design. Keysight EDA provides advanced design tools for electronic communication and semiconductor manufacturers, chip designers, and R&D integrators to help them efficiently in their electronic design modeling and simulation. Keysight EDA's well-known software includes ADS, EMPro, GoldenGate, SystemVue, IC-CAP and MBP / MQA, etc. Our engineers are the top EDA software experts who support and help scientists and engineers address their toughest challenges with precision and confidence.  With our help, our customers are better able to deliver the breakthroughs to make a measurable difference in the world.
This is an exciting opportunity to join the Solutions Engineering team within Keysight at the forefront of Keysight's software strategy.  As a Solutions Engineer at Keysight, you will be responsible for adoption, retention & expansion of Keysight software solutions at our customers. You will work closely with them to build Design Flows and provide an integrated Customer Experience.  Along with your technical expertise, you will also understand how to best partner for mutual success.
Key Responsibilities:
Ambition to establish and expand Keysight solutions within customers' design flow(s)

Deliver value to our customers by enabling their success with Keysight software and solutions. (Deliver regular training events, webinars/seminars, etc.)
Deep product knowledge and can discuss technical details with customers. Can do extensive benchmarks or evaluations if needed.
Bring in extra help when needed. Thrive in this world-class organization, which has a genuine culture of teamwork.
Prioritize ongoing design and technical activities at the customer site. Articulate customer's design flow, gaps and challenges. Hold regular office hours on-site to solve design issues.
Promote new solutions, products and capabilities through direct customer engagements. Promote key Keysight EDA solutions with a focus on our MMIC, RFIC, electromagnetic, and system-level solutions.
Qualifications
Minimum:
Bachelor's degree in Electrical Engineering or related field.
Excellent communications skills, and Strong interaction skills with customers.
5+ years of experience in at least one related field (RF Component or RF System design, RFIC or MMIC design, Applications Engineering, etc.)
Knowledge of fundamental concepts related to RF/Microwave and/or Electronic System Level designs.
Knowledge of Keysight EDA tools like ADS, SystemVue, and/or other industry EDA tools.
Work well in team environment, in both self-motivated and collaborative modes.
 Preferred:
Master's degree or higher in Electrical Engineering or similar field.
Expert-level knowledge of RFIC or MMIC design flows.
Proven expertise with Keysight EDA tools like ADS, SystemVue, etc.
Location:  
Preferred location in Eastern US for this remote work position
Share this post via:
---