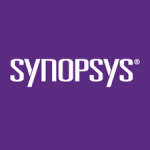 Website Synopsys
We're looking for an Applications Engineer to join the team.
Does this sound like a good role for you?
In this role, you'd provide technical and engineering insight and direction to support and improve usability, applicability, and adoption of products, platforms and solutions to meet customer business needs.

You'd diagnose, troubleshoot, and resolve complex technical issues on customer installations—plus you'd deploy and train customers on new implementations and capabilities.

You'd review and analyze feedback on product and solutions performance from customers and other application partners, working directly with Research and Development (R&D) to develop and implement technical roadmaps, specifications, and validation for improvements and enhancements.

As a partner with customer technical leaders and sales, you'd identify business challenges, develop effective technical solutions for new accounts, and increase utilization and retention of products on current accounts. Enable relevant and advanced methodologies to meet customer goals; leveraging the best in class features of Synopsys tools. 

Job Description:

Primarily drives and participates in technical engagements on high performance designs in the Asia Pac region.

Key job functions included (but not limited to) the RTL-to-GDS implementation(from synthesis to P&R) of high performance CPU, GPU and DSP etc. using very advanced technology nodes (16nm or below), deployment of low power and hierarchical solutions.

Also involved in the development and deployment of reference implementations (RI) methodology for high performance designs at customer sites. Occasionally provides pre-sales technical support for the development and implementation of complex products/applications/solutions. 

Uses in-depth product knowledge to provide technical expertise to sales staff and the customer through technical engagements, sales presentations and product demonstrations.

Assists the sales staff in assessing potential application of company products to meet customer needs and preparing detailed product specifications for the development and implementation of customer applications/solutions.  




Provide technical feedback to Synopsys product development teams pertaining to critical issues and recommended enhancements.

Requirements:

MSEE, or equivalent required with 3+ years of experience, or BSEE or equivalent with 5+ years of experience.

Experiences should include ASIC/SoC back-end design(Place & Route), knowledge of designing in 16nm or below advanced technology nodes is preferred. Possesses a solid understanding of specialization area plus working knowledge of one other related area. Resolves issues in creative ways.

Execute projects from start to completion. Contributes to moderately complex aspects of a project. Receives little instructions on day-to-day work, general instructions on new assignments and projects. Determines and develops recommendations to solutions.

May guide more junior peers with aspects of their job. Networks with senior internal and external personnel in own area of expertise.


Travel and work at customer sites may be required.