Application Engineer II – Data Management – Remote/Hybrid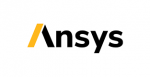 Summary / Role Purpose
Join the Ansys Customer Excellence team to partner with our customers to engineer what's ahead, solve their real-world engineering problems, deploy Ansys software in their design workflows, and grow Ansys' business. As a hands-on expert in Ansys products, you will use advanced-level engineering knowledge to provide technical pre-sales support, perform professional services, and help translate customer requirements into exciting new product features. You will be working within multi-disciplinary teams to advance your knowledge, experience and business impact.
Key Duties and Responsibilities
Lead/Assist in coordinating and executing all technical activities throughout the sales opportunity lifecycle such as technical discovery, product presentations, demonstrations and evaluations
As a product expert with one or more Ansys products, interact with customers to understand their product design needs and engineering design workflows; analyze how to address customers' requirements using Ansys products and platform; articulate Ansys' value proposition
Collaborate with the Ansys product development teams to translate customer requirements into exciting new product features; test new releases of Ansys products on industrial problems
Support Ansys field and digital marketing
Contribute to consulting services, conduct introductory and/or intermediate training classes
Minimum Education/Certification Requirements and Experience
Required education and degree type: MS in Mechanical/Chemical/Aerospace/Electrical Engineering or related field
Required minimum years of professional experience in an engineering software environment: MS+0
Demonstrated use of relevant Ansys software or knowledge of other commercial CAE, CAD, EDA, PLM software packages
Logical problem-solving, strong interpersonal and communication skills, fluent in writing and speaking English. Must effectively communicate complex technical concepts to non-technical stakeholders.
Strong organizational and time management skills, possesses a sense of urgency
Projects a professional image and demonstrates business acumen, driven to succeed
Ability to travel domestically up to 25% of time
Provide 4-6 skills that are absolutely required to perform the duties of the advertised position
Data Management Knowledge: An understanding of data management concepts, including data modeling, database design, data warehousing, ETL (Extract, Transform, Load) processes, and data integration.
Customer Focus: Customer-centric mindset, empathy, and the ability to understand client needs, managing expectations, and ensuring client satisfaction.
Product Development Process Knowledge: An understanding of how products are made from concept through delivery. Familiarity with how data management influences product design.
Technical Proficiency: A solid understanding of relevant technologies, databases, and data integration tools. (ie: Python, SQL, Apache, Oracle, etc..)  Ability to evaluate and recommend the right solutions based on experience.
Preferred Qualifications and Skills
Preferred education and years of professional experience in an engineering software environment: MS+3, or PhD+0
Ability to travel domestically up to 50% of time
Additional preferred requirements for the specific position being advertised
Business Analysis: The ability to analyze an organization's business processes, workflows, and data requirements. The candidate will be asked to identify areas where improved data management can drive business value and efficiency.
Change Management: Implementing new data management practices often requires organizational change. The application engineer should be skilled in change management techniques to facilitate the adoption of new processes and tools among client employees
Continuous Learning: Commitment to ongoing learning to stay up-to-date with industry trends and emerging technologies.
Domain Knowledge: Expertise in a specific industry or domain. Understands the unique data challenges, compliance requirements, and industry standards for tailoring data management solutions to the client's needs.
Share this post via:
---