Application Engineer – Electromagnetic Analysis, PI/SI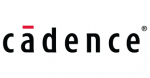 Website Cadence
Cadence Design Systems is looking for a candidate to be part of its Silicon Package Board (SPB) team and work on multi domain system analyses, focused on Electromagnetics and Signal/Power Integrity.
If you like to architect and develop solutions for challenging problems in a fast and innovative paced environment, using state of the art technology this is a great opportunity.
Job Description:
Support Cadence customers by developing appropriate technical solutions, conducting software benchmarks and activities targeting Signal and Power integrity simulation tasks.
Learn and share knowledge of Cadence Signal and Power integrity simulation toolsets or equivalent competitor tools, design experience and industry knowledge.
Problem solving skills, customer service aptitude, excellent written and verbal communication skills, experience with Cadence automation programming language and Tool Command Language (Tcl) as associated with Integrated-circuit (IC) Package and Printed-circuit board (PCB) designs are desired.
 Key responsibilities in this position are to:
Lead customer engagements driving pre and post sales activities for business growth.
Establish technical credibility and rapport with customers ranging from formal beginners to sophisticated experts.
Provide world-class reactive support, proactive training, and problem consultation to make our users successful.
Collaborate with R&D to introduce new formal flows and Apps to customers.
Champion customer needs and help R&D and product engineers develop competitive and creative technical solutions.
Understand the competitive landscape and continuously work on differentiating Cadence's solutions.
Minimum Requirements
Complete Bachelor in Electrical or Electronics Engineering, Computer Science
Electromagnetics, and RF experience related to Package and PCB Design.
Knowledge of EDA industry with strong background in Signal Integrity, Power Integrity.
Excellent written and verbal communication skills.
Ability to present and clearly articulate.
Nice to have skills
Knowledge of Advanced Package Designer.
Cadence Allegro Skills
Knowledge of scripting programming languages such as Perl, Python, bash, csh.
Tcl Scripting.
Additional Job Details:
Employment category: CLT
Employment term: 40 hours/week
Location: Av. do Contorno, 5800, 7o andar, Savassi, Belo Horizonte – MG
About Cadence Design Systems:
Cadence is the only company that provides the expertise and tools, IP, and hardware required for the entire electronics design chain, from chip design to chip packaging to boards and to systems.
We enable electronic systems and semiconductor companies to create innovative products that transform the way people live, work, and play.
Our products are used in mobile, consumer, cloud datacenter, automotive, aerospace, IoT, industrial and other market segments.
For more information, access http://www.cadence.com.
Share this post via:
---