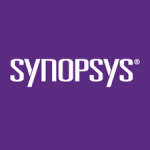 Website Synopsys
Job Description
Provides technical support to company customers and field engineers who encounter problems.
Support process includes diagnosing, troubleshooting, providing workarounds for product bugs, and providing solutions for a wide range of complex issues covering: usage, methodology, product defects, interoperability, licensing, and installation.
Reports design, reliability and maintenance problems or bugs to R&D and product team
Provides support to customer/users where the product is highly technical or sophisticated in nature.
May be required to deliver customer training and supervise labs at Synopsys or customer locations.
Some content creation/review may also be required.
Job Requirement
Need knowledge on semiconductor area with chip implementation and verification domain

prototyping/emulation methodologies and technologies, who have demonstrated experience in the complete design validation cycle, driven to help customers achieve their SW validation goals.

Requires good communication skills, especially the ability to communicate technical information effectively and work closely with end users

Deep knowledge of EDA verification flow from Simulation, RTL synthesis, FPGA implementation, HW bring-up, scripting language, Unix/Linux development environment.

Deep Knowledge of implementing High Speed interface IP with the GTH and GTY transceivers.

Knowledge of key protocols "AMBA, MIPI, DDR, PCIe, USB" and their usage in SoC is plus.

Strong trouble-shooting and problem-solving skills and work flow experience is essential.
Share this post via:
---