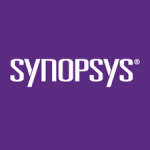 Website Synopsys
Job Description
Receives system/block specification, determines the design parameters and design circuit schematic and layout based on provided solutions, practical experience and knowledge of current circuit design literature. Implements and maintains rigorous schematic and layout verification methodologies. Participates in applicable product/project review. Executes activities to defined QA standards within appointed product development/project schedules.
 
Minimum Requirements
University degree in Electronics Engineering (any of related analog and mixed-signal IC design experience is a plus).

Possesses an understanding in deep submicron CMOS technologies.

Requires minimum 8years experience in working in electronic related engineering position.

Past experience working through one of analog and mixed-signal design flow steps, namely: functional and parametric verification, schematic and layout editing, layout extraction and validation is a plus.

Receives moderate instructions on day-to-day work, detailed instructions on new assignments and projects.

Applies company policies & procedures to resolve various issues.

Builds productive internal working relationships.

Has written and verbal communication skills and problem solving skills.

Contacts are within business unit.

Has familiarity with UNIX operating systems.

Organizational skills are essential.
Site in Gdansk:
Synopsys' leading DesignWare IP portfolio targeted for Multimedia and Mobile applications is developed in the Mixed-Signal IP division within Synopsys' Solutions Group. Mixed-Signal IP is staffed with R&D analog and digital design engineers, application engineers and test engineers among others based in multiple sites across the world, including fast growing analog and mixed signal design center in Gdansk. The company's extensive Mixed-Signal IP portfolio enables next-generation SoC designers to integrate silicon-proven functionality previously available only to large integrated device manufacturers. The IP is licensed to leading semiconductor companies across all major markets, offering high-precision, single-function blocks to complete sub-systems.
Our Silicon IP business is all about integrating more capabilities into an SoC—faster. We offer the world's broadest portfolio of silicon IP—predesigned blocks of logic, memory, interfaces, analog, security, and embedded processors. All to help customers integrate more capabilities. Meet unique performance, power, and size requirements of their target applications. And get differentiated products to market quickly with reduced risk.
At Synopsys, we're at the heart of the innovations that change the way we work and play. Self-driving cars. Artificial Intelligence. The cloud. 5G. The Internet of Things. These breakthroughs are ushering in the Era of Smart Everything. And we're powering it all with the world's most advanced technologies for chip design and software security. If you share our passion for innovation, we want to meet you.
Share this post via:
---