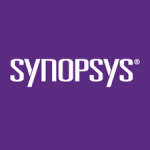 Job Description and Requirements
At Synopsys, we're at the heart of the innovations that change the way we work and play. Self-driving cars. Artificial Intelligence. The cloud. 5G. The Internet of Things. These breakthroughs are ushering in the Era of Smart Everything. And we're powering it all with the world's most advanced technologies for chip design and software security. If you share our passion for innovation, we want to meet you.
Our Silicon Design & Verification business is all about building high-performance silicon chips—faster. We're the world's leading provider of solutions for designing and verifying advanced silicon chips. And we design the next-generation processes and models needed to manufacture those chips. We enable our customers to optimize chips for power, cost, and performance—eliminating months off their project schedules.
Analog Design Engineer
We are looking for Analog Design Engineer who will part of a SERDES high performance/high speed circuits development team.
Does this sound like a good role for you?
This role involves analyzing various mixed signal techniques for dynamic and static power reduction, performance enhancement and area reduction. You'd leverage your strong understanding of circuit simulation and circuit layout as well as knowledge of bipolar, CMOS, passive structure, and interconnect failure modes.
Main responsibilities
Test bench and specification generation, analog design, documentation, layout coordination, verification

The assurance of all the robustness and quality related aspects needed for high production yield and system level usability

Silicon correlation analysis.
Key Qualifications
Requires a degree in Electrical or Computer Engineering with specialization in Micro-electronics (or equivalent)

Possesses relevant experience in deep submicron CMOS technologies.
Exercises good judgment in selecting efficient/robust methods and techniques to design and validate electronic circuits.

Good written and verbal communication in English

Teamwork or Network relation experiences

Problem-solving and organizational skills.
Preferred Experience
3+ years of relevant work experience in analog circuit design

Background in mixed-signal block design, preferably related to high speed SERDES (Drivers, Receivers, Clocking, PLL, DLL, CDR)

Knowledge of design for porting across multiple foundry nodes

Familiar with custom analog layout techniques for signal integrity, high speed/performance and yield maximization, DFM mitigation, reliability and Latch-UP/ESD. 
Share this post via:
---