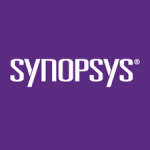 Job Description and Requirements
As an A&MS Layout Engineer you will collaborate in the development of advanced analog integrated circuit designs using best-in-class Synopsys suite of tools. You will be working with local and global teams in developing layout for complex mixed-signal designs in the latest technology nodes. In your role you will be accountable for block ownership with technical understanding and skills. As a member of our team, you will be developing IP in various technology nodes and foundries for different customers in a fast paced and exciting design environment.
Requirements
In depth familiarity with layout of analog and mixed signal CMOS circuits
Experience in the following layout design techniques: Optimization for signal integrity (ie. clock/data routes, differential routing, shielding)
Familiarity with custom digital layout (logic cell layout and associated logic path routing)
Design to optimize for parasitic layout effects (ie. matching, reliability, proximity effects)
Full custom analog layout design tool: Custom Compiler (or equivalent)
Verification tools: ICV, Calibre, Star-RCXT, PERC
Proven understanding of MS Office Suite of applications
Nice to have
Experience in development of SERDES subcircuit layout (ie. RX, TX, PLL, etc…)
Implementation of ESD design constraints, latch-up risk mitigation
Familiarity in design for porting techniques
Exposure to scripting (ie. TCL, PERL, etc…)
Layout design for reliability (ie. EM, IR, etc…)
Experience
MSEE or BSEE with at least 3+ years of related experience.
Resolves a wide range of issues in creative ways.
Exercises judgment and partners with others in selecting methods and techniques to obtain solutions.
Contributes to complex aspects of a project.
Work is autonomous and collaborative in nature.
Provides regular updates to manager on design status.
Networks with senior internal and external personnel in own area of expertise.
Our Silicon IP business is all about integrating more capabilities into an SoC—faster. We offer the world's broadest portfolio of silicon IP—predesigned blocks of logic, memory, interfaces, analog, security, and embedded processors. All to help customers integrate more capabilities. Meet unique performance, power, and size requirements of their target applications. And get differentiated products to market quickly with reduced risk.
At Synopsys, we're at the heart of the innovations that change the way we work and play. Self-driving cars. Artificial Intelligence. The cloud. 5G. The Internet of Things. These breakthroughs are ushering in the Era of Smart Everything. And we're powering it all with the world's most advanced technologies for chip design and software security. If you share our passion for innovation, we want to meet you.
Inclusion and Diversity are important to us. Synopsys considers all applicants for employment without regard to race, color, religion, national origin, gender, sexual orientation, gender identity, age, military veteran status, or disability.
Share this post via:
---