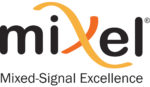 About the Job
Direct & Lead AMS-FE Division.
Play a leading role in new product definition, architecture, and development.
Participate in setting the direction for product road maps.
Work closely with Mixel HQ on developing the company plans and execution.
Work with the Sales and marketing department on pre-sale and marketing activities.
Initiate and lead Engineering process improvements.
Drive the AMS teams' short-term and long-term plans.
Manage the leadership team meeting where the different aspects of the projects are discussed.
Can lead projects based on bandwidth.
Review customer-related issues and provide feedback either directly or through project leads.
Conduct weekly meetings with team members to follow up on progress.
Design & Implement a development and training plan for all team members.
Promote Mixel's culture of continuous improvement, innovation and empowerment.
Job Requirements
Essential Qualifications and Experience:
Bachelor's degree of: Electronics Engineering.
Years of experience in the same field: 10-25 Years of experience in Mixed-Signal IC design
English Language Proficiency: Fluency
Project Management Experience.
Skills required:
SerDes, PLL, and CDR experience.
Strong knowledge of Shell scripting/programming languages
Strong knowledge of Unix/Linux operating systems.
Desirable Qualifications and Experience:
Master's or PhD degree in Electronics Engineering.
Apply for job
To view the job application please visit mixel.com.
Share this post via:
---