Aerospace Systems Engineer II (STK and ODTK)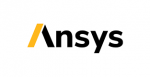 SUMMARY / ROLE PURPOSE
Join Ansys to partner with our customers to engineer what's ahead, solve their real-world engineering problems, deploy Ansys software in their design workflows, and grow Ansys' business. As an Application Engineer (AE), you will be responsible for helping drive new growth and adoption of Digital Mission Engineering (DME) software (Systems Tool Kit, Orbit Determination Tool Kit, etc.) within key customers accounts in the aerospace and defense industries.
The AE is responsible for helping the Ansys Government Initiatives (AGI) sales regions achieve their team goals of sales and growth within key accounts. The AE operates as part a dynamic team of engineers, software developers and business professionals who assist customers in performing analyses, solving problems, and integrating and deploying custom software solutions.
Based out of Northern Virginia or Exton, Pa the AE will be focused on ongoing support of existing customers, working on current high value projects. The AE will also be engaged in new growth opportunities with the Account Managers (AM) to drive further adoption of DME software into key organizations.
Currently, AGI is searching for experienced candidates with a desire to make a meaningful contribution to the Aerospace and Defense community and who have the technical and interpersonal skills required to do so in our fast-paced work environment.
KEY DUTIES AND RESPONSIBILITIES
Developing product expertise in the DME family of products
Work onsite with customers to implement software best practices and address real-world problems
Design/develop programming user interfaces, automation scripts and integration code in support of customer applications
Lead/Assist in coordinating and executing all technical activities throughout the sales opportunity lifecycle such as technical discovery, product presentations, demonstrations, and evaluations
Provide technical leadership on company product offerings and guidance on increasing sales opportunities
As a product expert with one or more Ansys systems and platform products, work with customers to understand their system-level engineering requirements; analyze how to address customers' requirements using Ansys systems and platform products; articulate Ansys' value proposition.
Develop and implement holistic system-level solutions by leveraging technologies and disciplines such as tool integration, model-based systems engineering, simulation process and data management, design exploration and optimization, and digital mission engineering
Collaborate closely with other Ansys Customer Excellence teams and customers to integrate their high-fidelity analytical models in system-level solutions
Operate as part of a dynamic team of engineers, software developers and business professionals to assist customers in performing analyses, solving problems, and integrating and deploying custom solutions
Collaborate with the Ansys product development teams to translate customer requirements into exciting new product features; test new releases of Ansys products on industrial problems
Contribute to consulting services and conduct training classes
Work in partnership with the sales teams to strategize and execute sales approaches to maximize sales objectives
Support Ansys field and digital marketing, author conference presentations
MINIMUM EDUCATION / CERTIFICATION REQUIREMENTS AND EXPERIENCE
Required education and degree type: BS in Engineering, Physics, Computer Science, or related field
Required minimum years of professional experience in an engineering software environment: BS+1, MS+0, or PhD+0
Demonstrated use of relevant Ansys software or knowledge of other commercial process integration, optimization, systems engineering, mission simulation, PLM, PDM, SPDM, and CAD software packages
Logical problem-solving, strong interpersonal and communication skills, fluent in writing and speaking English
Strong organizational and time management skills, possesses a sense of urgency
Projects a professional image and demonstrates business acumen, driven to succeed
Ability to travel domestically up to 30% of time
Self-motivated attitude with the ability to multitask and thrive in a timeline-driven environment
Programming experience in C, C++, C#, Java, MATLAB, Python, or other scripting languages
Communication and collaboration skills necessary to work with other departments, especially sales, marketing, business development, and product development
DoD TS/SCI Clearances required (or the ability and willingness to obtain them)
PREFERRED QUALIFICATIONS AND SKILLS
Preferred education and years of professional experience in an engineering software environment: BS+2, MS+4 or PhD+0
2 years of experience in application engineering, customer support, or consulting services type customer facing roles using engineering software
Ability to interact effectively with senior business managers and C-level executives
Programming experience in C, C++, C#, Java, MATLAB, Python, or other scripting languages
Demonstrated ability preparing and delivering various engineering-related presentations, both internally and externally
Share this post via:
---