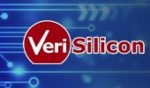 Descriptions
Be responsible for daily administrative affairs of the company.
Be responsible for receiving, sending and registering the company letter and express delivery.
Be responsible for the drafting, review, delivery, urging and inspection of official documents, as well as the filing of documents and files.
Be responsible for the front desk reception and entertaining guests.
Be responsible for the management of office facilities.
Assist the department manager in organizing and arranging various cultural and sports activities and tourism activities to enrich staff's cultural life.
Requirements
Bachelor degree or above.
Good mental look and p positive work attitude.
Good communication skills, CET6 or above.
Fresh graduates are welcome to apply and have the opportunity to stay, overseas study background is preferred.
Share this post via:
---