Account Technology Manager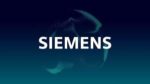 Website Siemens EDA
Job Description
As a member of the World Trade Technology Solutions Sales Organization (TSS), you will be responsible for development and execution of the strategy to achieve specific business targets and strategic objectives for Analog Mixed Signal products (SPICE and mixed signal circuit simulation, AMS simulation environment and variation analysis) within the territory comprised primarily of central and east coast accounts.  This position could be based anywhere central or east coast reporting to Austin, TX.
The ATM will also need to drive the priorities of all product line opportunities in the territory and provide a clear prioritization for resource allocation to the field technical resource management and product division. This person will thus be responsible for maintaining up-to-date data for tracking engagements including sales stage, progress against plan, action items, risks and prioritization. As part of this role, the ATM is responsible for defining the technical account plans and campaigns necessary to achieve the initial win, proliferation and strategic development partnerships with customers in the territory. This person will work closely with the Account Manager to develop this plan and the Account Manager must ultimately approve this plan.
Responsibilities include: 
Develop the overall product strategy along with the Field technical management to achieve business targets and strategic objectives. Business targets and strategic objectives are defined by sales management in conjunction with the product division. The strategy to achieve those business targets requires the construction of a top-down and bottom-up plan account by account within a territory (including calling out strategy to capture unidentified business in that territory)
Define technical account engagement plans and campaigns necessary to achieve the results. The strategy and plans for each account must be approved by the Account Manager.
Lead and manage the account campaigns for the specific product line.
Ensure understanding of all elements of any technical campaign – decision process, success criteria, committed usage upon success, run rate impact, AE resources required and, of course, solving the customer's problem.
Establish regular meetings with specific customer management to support successful campaigns
Align with account team on business opportunities and build up the engagement tracking mechanism to ensure ability to summarize data and communicate progress vs plan across multiple accounts effectively.
Define, track and report the priorities for all engagements at every stage and communicate closely with technical management helping to prioritize engagements and short vs. long-term objectives.
Build strong customer relationships to enable establishment of strategic relationships for Mentor in product / technology.
Serve as the key field resource to summarize competitive threats and opportunities.
30% travel required.
Qualifications:
The successful candidate will possess the following combination of education and experience:
BSEE, BSCE or BSCS Degree or equivalent, MS preferred.
10+ years of related experience.
Product, market and industry knowledge of analog / mixed signal IC design.
Strong technical knowledge and experience.
Strong prospecting, uncovering, demand creation, and negotiation skills.
Experience creating and maintaining technical campaigns.
Ability to set appropriate expectations and decision criteria.
Guide technical campaigns to successful closure
Comfortable giving customer presentations and demonstrations.
Understanding of Finance.
Organization: Digital Industries
Company: Mentor Graphics Corporation
Experience Level: Experienced Professional
Job Type: Full-time
Share this post via:
---