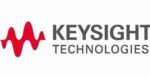 Website Keysight EDA
Job Description
Keysight is looking for an experienced Senior sales engineer (Senior Account Manager) that will work closely with customers and Keysight's technical support & commercial team to understand measurement challenges, propose solutions using Keysight hardware and software, and demonstrate Keysight's ability to enable customer success.
 
Specific Responsibilities:
Anticipates customer needs, investigates underlying cause and identifies short term or long-term business solutions; creates and leads sales/business development plans over the short to medium term
Should have experience in handling strategic major accounts, with knowledge of Power Base Selling, managing Decision making units at customer organization
Reduces broad concepts, sales strategies into structured programs to achieve assigned performance measures
Leads the development, implementation of strategy development for complex wireless & telecom accounts
Solves complex, high impact problems, and focus on customer satisfaction; and winning Wallet share against competition
Understand industry and market trends, and gather industry best practices that can be leveraged internally

Competencies:

Responsible for the effective and timely resolution of technical/business issues and problems
Manage on-site technical issues with local technical support team
Actively solve customer complex issues/problems and leverage to other team members
Represent the Voice of the Customer and able to work with all stakeholders to resolve customer issues amicably leading to customer satisfaction
Should have a fairly good understanding of Telecom industry domain, especially wireless industry, its associated eco-system, and good domain knowledge on emerging 5G technology and other associated wireless technologies (like WLAN, Blue tooth etc.)
Should be able to relate and articulate customer biz issues, challenges and lead them to Keysight solutions convincingly
Should have undergone sufficient sales training on advanced concepts of selling in technology segment, strategic selling concepts, competitive /negotiation sales skills with demonstrable experience and track record
Should have good interpersonal skills, team player and be able to take peers, colleagues along well in a contributing environment with positive outlook in general.
Collect key customer requirements and drive product roadmaps with Product Owners, R&D teams, planners and other stakeholders well.
Clarify the critical priorities based on experience and be able to manage the same among conflicting situations.
Job Qualifications
8-10 years of related experience: sales or technical support in communications industry (10 + years is preferred)
BE/ME in Electronic /Electronics and Communication Engineering or equivalent education
Knowledge of Communication industry and T&M market along with Enterprise selling expertise
Strong communication skills
Ability to develop strong relationships with customers and internal teammates
Track record of successfully implementing new programs and approaches
Works with customers and the industry solution groups to align customer solution plans and the Keysight roadmap
Knowledge or experiences in 5G, 4G, LTE, RF Microwave or wireless communication is preferred.
Share this post via:
---