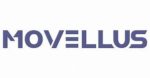 Website Movellus
It's not very often the opportunity comes along to impact the world's most significant AI and SOC projects, but that is exactly what Movellus is doing.  We are looking for a Senior Account Executive who will partner with customers to grow the customer success stories in our key markets. These markets include a variety of data center applications, Edge AI, Networking, Automotive, IoT, and others.
This individual contributor must be highly motivated and a proven sales executive in the area of SIP, EDA, or Design Services with demonstrated experience selling the leading companies driving semiconductor-based products and services.
The Executive will work closely with marketing, support, and engineering to drive end-to-end solutions for our prospects and customers. The position requires extensive relationship-building activities along with driving engineering to ensure the customer is obtaining the maximum value. To achieve this along with further adoption, this executive must have strong skills and experiences in the selling of complex solutions in large and complicated customer environments.
Preferred Experience:
 Sales or Support Engineering in Semiconductor IP, EDA or Design Services
 Strong focus on relationship building with executive decision-makers
 Drive top-line sales revenue in a named list of accounts, as well as a geographic footprint
 Guide prospects through a methodical sales process to facilitate decisions
 Ensure customer success
 Represent the company at local and/or industry events
 Maintain accurate CRM information
 Travel as necessary to client locations (approximately 50% of time traveling)
Required Skills & Knowledge:
 Minimum 3 years sales experience
 Proven track record of exceeding sales revenue targets
 Proven ability to manage complex sales cycles
 Proven ability to sell multiyear enterprise licensing agreements
 Proven track record selling six-or-seven figure deals
 Proven ability to build and maintain relationships with executive decision-makers
 Excellent critical thinking, analytical and problem-solving skills
 Excellent communications and presentations skills
An engineering background is required.
Must be eligible to work in the US. Northern California location is preferred, but anywhere in the US is acceptable
Share this post via:
---