Standard cell library characterization has been around for decades, Synopsys has been offering Liberty NCXand Cadence has Virtuoso Foundation IP Characterization. What's new is that Mentor Graphics acquired the Z Circuit technology for library characterization and has integrated it with the Eldo Classic circuit simulator, along with other SPICE simulators. Today I spoke by phone with Ahmed Eisawy, the Product Marketing Manager for Kronos at Mentor Graphics to get a better idea about their new Kronos tool.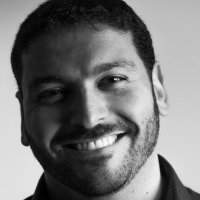 Ahmed Eisawy

Q: Who would use Kronos?
A: Design engineers, model engineers, the person that needs to create models for standard cell library cells, IO cells, macros, etc. These models are used by Timing, Power and Noise tools.
Library qualification teams would use this tool as well.
Inputs to the tool are SPICE netlists, cell specifications and stimulus. Outputs from the characterization are reports, datasheets and models like:
Liberty

ALP
CCS (Composite Current Source – favored by Synopsys),

ECSM

(Effective Current Source Model – favored by Cadence)
Verilog, VHDL
Q: Why should I use Kronos?
A: It generates all of the standard cell, IO and macro models accurately, in days, not weeks. You can optimize and debug your library graphically. Runs with the Eldo circuit simulator, and other simulators like HSPICE.
Q: Should I change my cell characterization tools?
A: Yes, if you have a home-made characterization flow, then using something like Kronos is saving you CAD development time. A constraint-driven environment like Kronos will avoid glitches.
Q: Why not connect with Eldo Premier to run even faster?
A: The cell size for most characterization has only dozens of transistors, so the speed improvement with Eldo Premier is small compared to Eldo Classic. For memory characterization, yes use Eldo Premier as the transistor count reaches millions.
Q: What is the learning curve with Kronos?
A: For someone that is familiar with characterizations I'd say that you come up to speed in a few days. Our scripting language is Tcl, which is widely used. The documentation is very thorough, plus you get examples to help get you started.
Q: Do I need specialized skill to use the tool correctly?
A: Basic knowledge like SPICE netlists, HDL files, STA, Tcl scripting and P&R tools.
Q: How do I know if the results are correct or accurate?
A: Our analyzer evaluates a library across the full set of variations. The rules (corners, levels, conditions, etc.) you define need to get applied to each cell in the library. You can compare two libraries. Both a graph and report are produced so that you can see what has been characterized.
There can be 100+ corners for 28nm and lower nodes.

Q: During an evaluation how do I compare Kronos results with my previous results?
A: You can compare Liberty vs SPICE, etc. You can do re-characterization.
Q: Where was the tool developed?
A: Originally developed by Z Circuit, acquired by Mentor last summer, then integrated into the Mentor environment. Z Circuit had been used for many years.

Q: Can you tell me who is using Kronos today?
A: Not specifically, but in general the installed base of Z Circuit. There's a wide range of libraries being characterized at 45nm, 28nm and 20nm.
Q: What is coming up next for Kronos?
A: Memory characterization is coming up next, so stay tuned. We'll be using the FastSPICE tool called ADiT to handle simulations with millions of MOS devices.
Q: Where do I learn more about Kronos?
A: At our web site you can learn about Kronos Analyzeror Kronos Characterizer, or give us a phone call.
Summary
You've got another choice in cell characterization tools now with Mentor Graphics. It looks like an attractive alternative if you already use Eldo Classic or Eldo Premier for circuit simulation.

Share this post via: