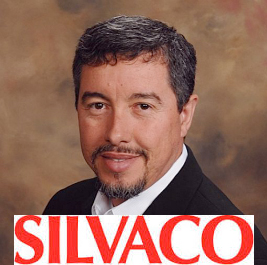 Mounir Hahad just joined Silvaco as VP engineering. And when I say joined I really mean rejoined. I had a call with him to find out how that happened.
Mounir studied in France for a PhD in computer science on numerical computing. In 1995 the then-director of TCAD at Silvaco called him up having read some of his published papers. Silvaco had a problem in that simulation times were getting very long, especially in TCAD but also in SmartSPICE. Maybe Mounir could come and help them…
So a few months later Mounir joined Silvaco as a development engineer working on the parallelization of Atlas and SmartSPICE. It took a few years and he built up a team of experts in the space.
Ivan Pesic, the founder and then-CEO (who passed away in 2012) had an idea of a different licensing model for EDA/TCAD that made it easier to charge for peak use rather than just giving good customers a lot of extra licenses for free, which was what typically would happen. The idea was not just to do this for Silvaco but for other EDA and TCAD companies. Mounir went to be VP engineering at the new company EECad which did all the licensing and split revenue with their EDA partners. But Ivan didn't seem to want to pursue it as aggressively as Mounir so he decided to move on.
EECad technology was not specific to EDA really but to any industry licensing software. Mounir thought that it would be attractive to do a shrink-wrapped appliance-based product for the whole market including email and security. So he joined IronPort and did, indeed, learn lots about security. IronPort was acquired by Cisco and Mounir had various management roles there but he also realized that in a large company, he'd have a limited opportunity to influence strategy in a big way. So when Silvaco heard he was loose they brought him back on board as VP Engineering.
Mounir believes that Silvaco really has a good opportunity to make it big. He felt that Ivan had wanted to keep the company reasonably small so he controlled it, and clearly Ivan didn't believe in doing any serious marketing.
Mounir's focus going forward is to take Silvaco's engineering to the next level for operational excellence: enhance product quality, close up gaps between the products and improve release predictability and roadmap adherence.
The 2014 baseline release comes out in a couple of weeks and is more focused on end-to-end solutions. Lots of enhancements that customers have been wanting. Going forward Mounir thinks that Silvaco will need to become more open to industry standards and, as a result, partner more than it has in the past.

More articles by Paul McLellan…
Share this post via: