SemiWiki is a popular online platform and community focused on semiconductor and electronic design topics. It serves as a valuable resource for industry professionals, enthusiasts, and anyone interested in staying updated with the latest news, trends, and insights in the semiconductor industry.
Founded by Daniel Nenni, SemiWiki.com provides a collaborative space where users can contribute articles, blogs, and discussions on a wide range of semiconductor-related subjects. The platform covers diverse topics, including semiconductor manufacturing, process technology, system-on-chip (SoC) design, intellectual property (IP), electronic design automation (EDA), verification, and more.
SemiWiki features articles and blog posts from industry experts, engineers, and thought leaders, offering in-depth analysis, technical insights, and opinions on various aspects of semiconductor technology. It provides a platform for sharing knowledge, fostering discussions, and building a community around semiconductor design and manufacturing.
The website offers a user-friendly interface with sections dedicated to specific topics, allowing users to easily navigate and explore the content relevant to their interests. It also includes features such as forums, news updates, and event listings, providing a comprehensive resource for industry professionals and enthusiasts to connect, learn, and exchange information.
SemiWiki has gained a reputation as a go-to resource for semiconductor-related information, offering a wealth of knowledge, industry perspectives, and updates on the latest advancements. Whether someone is interested in understanding the latest manufacturing processes, exploring the challenges in chip design, or staying updated with industry news, SemiWiki serves as a valuable platform for accessing such information and engaging with the semiconductor community.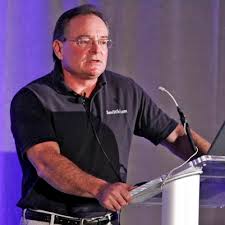 Daniel Nenni is a well-known figure in the semiconductor industry and an influential voice in the field of semiconductor design and manufacturing. He is the founder and owner of SemiWiki.com, a popular online platform dedicated to semiconductor and electronic design automation (EDA) discussions.
Nenni has over 40 years of experience in the semiconductor industry, particularly in the areas of design, manufacturing, and technology. He has worked for various semiconductor companies, including AMD, VLSI Technology, and Cadence Design Systems. His expertise spans a wide range of topics, including system-on-chip (SoC) design, semiconductor manufacturing processes, and emerging trends in the industry.
As the founder of SemiWiki.com, Nenni has created a vibrant community where industry professionals and enthusiasts can exchange knowledge, share insights, and discuss the latest developments in the semiconductor space. The platform features articles, blogs, and forums covering a wide range of semiconductor-related topics, making it a valuable resource for individuals interested in staying updated on industry trends.
Nenni is also an author and has co-authored several books on topics such as semiconductor manufacturing, verification methodology, and intellectual property (IP) management. His books provide practical insights and guidance for professionals working in the semiconductor design and manufacturing ecosystem.
With his extensive experience and contributions to the semiconductor industry, Daniel Nenni has established himself as a prominent figure and thought leader in the field. His work through SemiWiki.com has made a significant impact on knowledge sharing and community building within the semiconductor community.
References:
Fabless: The Transformation of the Semiconductor Industry
Mobile Unleashed: The Origin and Evolution of Arm Processors in Our Devices
Share this post via: