Podcast: Will Arm Risk RISC-V?
What's at stake? A candid discussion between Junko Yoshida, Editor in Chief of the Ojo-Yoshida Report, and Frank Lin, CEO of Andes.
Will Arm RISC-V? from the Ojo-Yoshida Report
Andes Technology, a Taiwanese CPU core IP company, began phasing out its proprietary processing architecture in favor of RISC-V in 2015, as it prepared to go public. Arm now faces the same choice.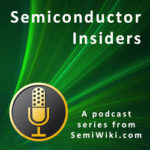 Share this post via:
---